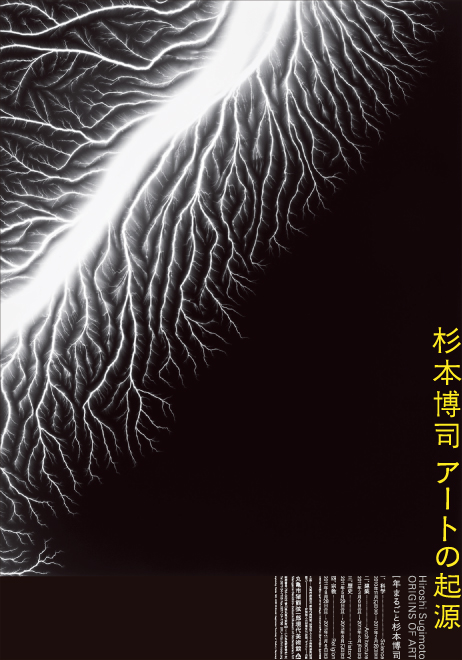 Hiroshi Sugimoto ORIGINS OF ART
1. Science 21 November, 2010 – 20 February, 2011
2. Architecture 6 March, 2011 – 15 May, 2011
3. History 29 May, 2011 – 21 August, 2011
4. Religion 28 August, 2011 – 6 November, 2011
Hours: 10:00 – 18:00 (No admittance after 17:30)
Venue: Marugame Genichiro-Inokuma Museum of Contemporary Art
Organized by Marugame Genichiro-Inokuma Museum of Contemporary Art,
The MIMOCA Foundation
Cooperation provided by Odawara Art Foundation, Gallery Koyanagi
Admission: Adults ¥950, Students (college, university) ¥650, Children (0 year to highschool) free
Passport: ¥2,500 (The passport is valid for one person throughout the period [21 November, 2010 to 6 November, 2011] and unlimited entry.)
* Ticket valid for admission to Permanent Collection.
** On 23 November 2010, the 19th anniversary day will be celebrated and admission free.
Advance ticket sales: Adults ¥760, Students(college, university) ¥520
Tickets and Passports are sold at Ticket PIA. (pia.jp/t, P-Code: Science 764-159, Architecture 764-160, History 764-161, Religion 764-162, Passport 764-163)
For a one-year period from November 2010, the Marugame Genichiro-Inokuma Museum of Contemporary Art (MIMOCA) will host a cycle of four Hiroshi Sugimoto exhibitions, each showcasing works by the artist thematically contextualized under the headings "Science," "Architecture," "History" and "Religion" so as to present a comprehensive panorama of the artist's oeuvre.
Starting from his efforts as a photographer in the mid-1970s, Sugimoto's rigorously conceptual and technically flawless works along various lines of inquiry have continually surprised and delighted viewers the world over. Now these four distinct exhibitions, inclusive of new works as well as pieces from his own collection that have inspired him, take us on a journey back via the wellsprings of Sugimoto's creativity to the origins of art and thereon to the origins of human consciousness itself. The project, as profound as it is vast, is sure to open eyes and minds.