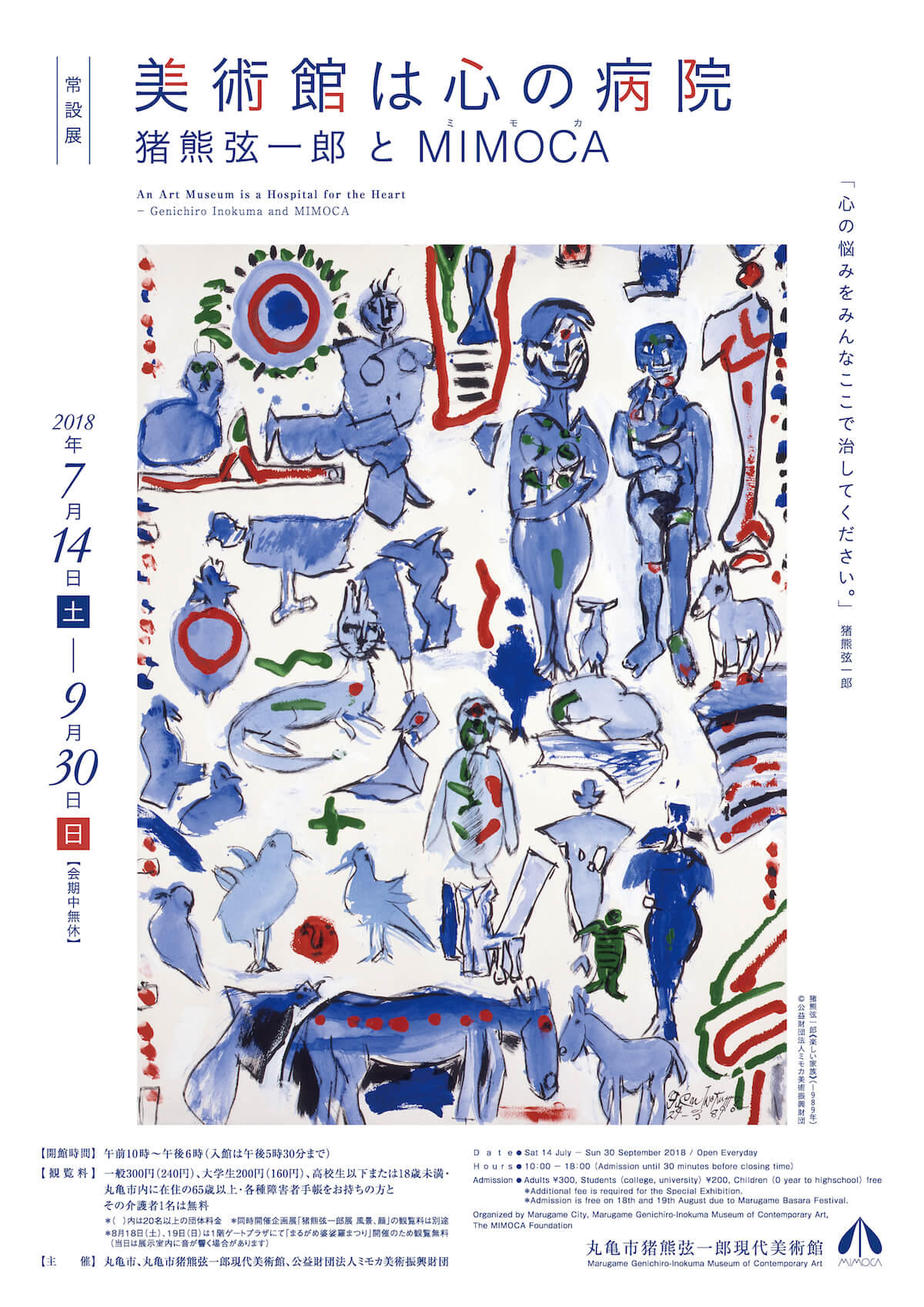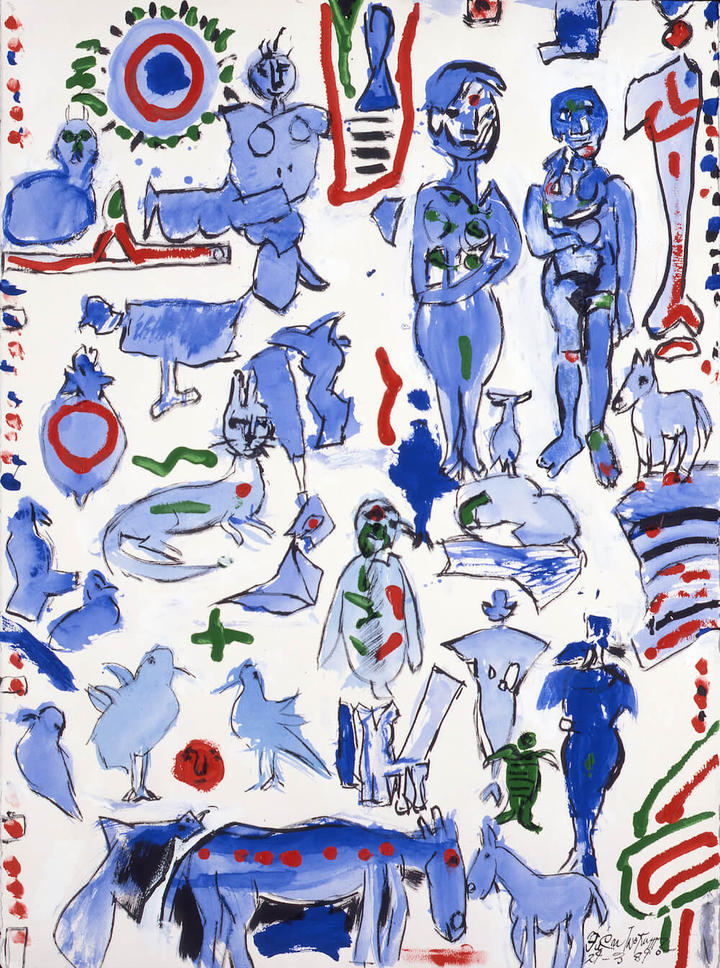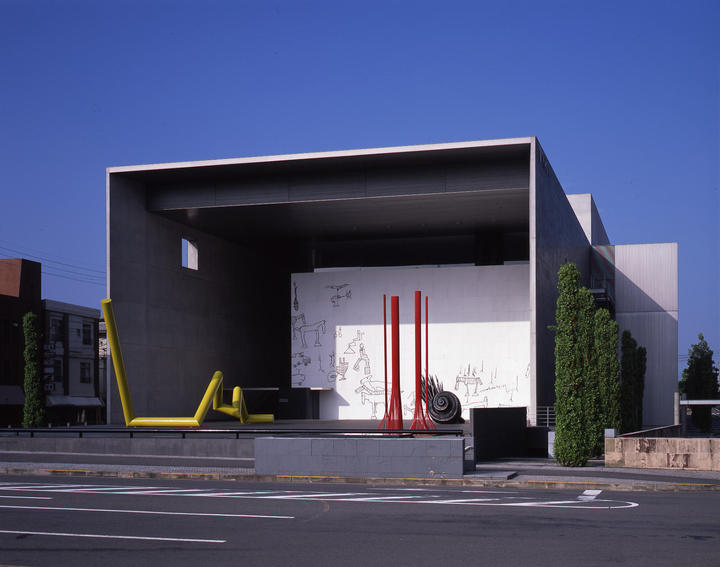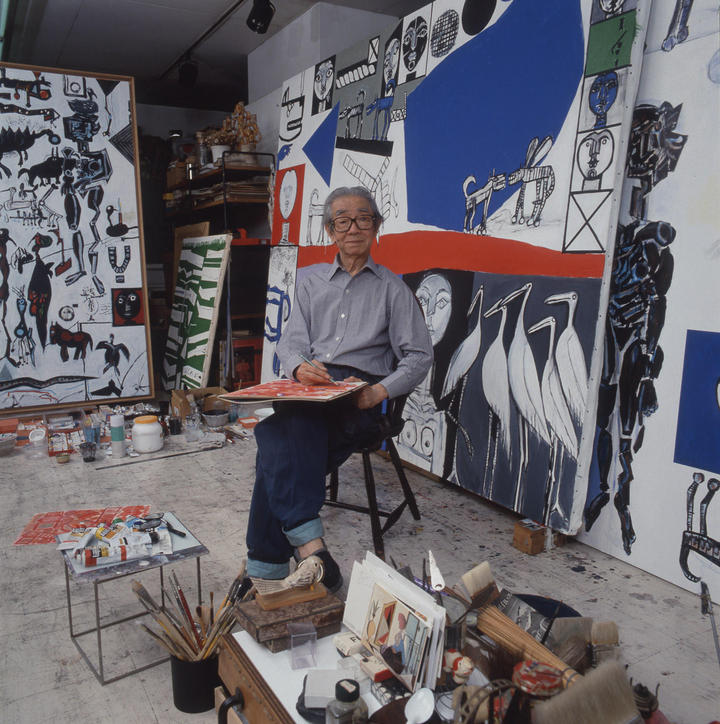 An Art Museum is a Hospital for the Heart—Genichiro Inokuma and MIMOCA
An Art Museum is a Hospital for the Heart—Genichiro Inokuma and MIMOCA
Date: Sat. 14 July 2018 - Sun. 30 September 2018
Hours: 10:00 - 18:00 (Admission until 30 minutes before closing time) Open Everyday
Organized by Marugame City, Marugame Genichiro-Inokuma Museum of Contemporary Art, The MIMOCA Foundation
Admission: Adults ¥300, Students (college, university) ¥200, Children (0 year to highschool) free
*Admission is free on 18th and 19th August due to Marugame Basara Festival.
Marugame Genichiro-Inokuma Museum of Contemporary Art (MIMOCA) was founded in 1991 with the full cooperation of artist Genichiro Inokuma (1902-93). In an interview at the time of the founding ceremony, Inokuma remarked: "An art museum is a hospital for the heart." To spend time in the pleasant space of an art museum and see quality artworks, he explained, provides opportunities for fresh stimulation, good for the heart, and gives one energy and motivation for living. In our busy modern society, Inokuma felt, the art museum was indispensable in its role as "a hospital for the heart." To realize such a museum, he worked closely with the city of Marugame on every aspect of the museum's development—building site, concept, design, and furnishings—and MIMOCA took form as a result. Today, the museum continues to operate under Inokuma's beliefs.
Until now, we have not had occasion to roundly introduce Inokuma's thoughts on MIMOCA or its philosophy as a museum. This exhibition places a spotlight on MIMOCA, itself, as "a hospital for the heart." While tracing the museum's varied activities through years, it looks intimately at the ideals Inokuma entrusted to it. From January 1, 2019 to March 31, 2020, furthermore, MIMOCA will close temporarily. Through this exhibition, we hope to take a close look at MIMOCA, one time, before it does so. The fresh perspectives thus won we will connect with the museum's activities hereafter.