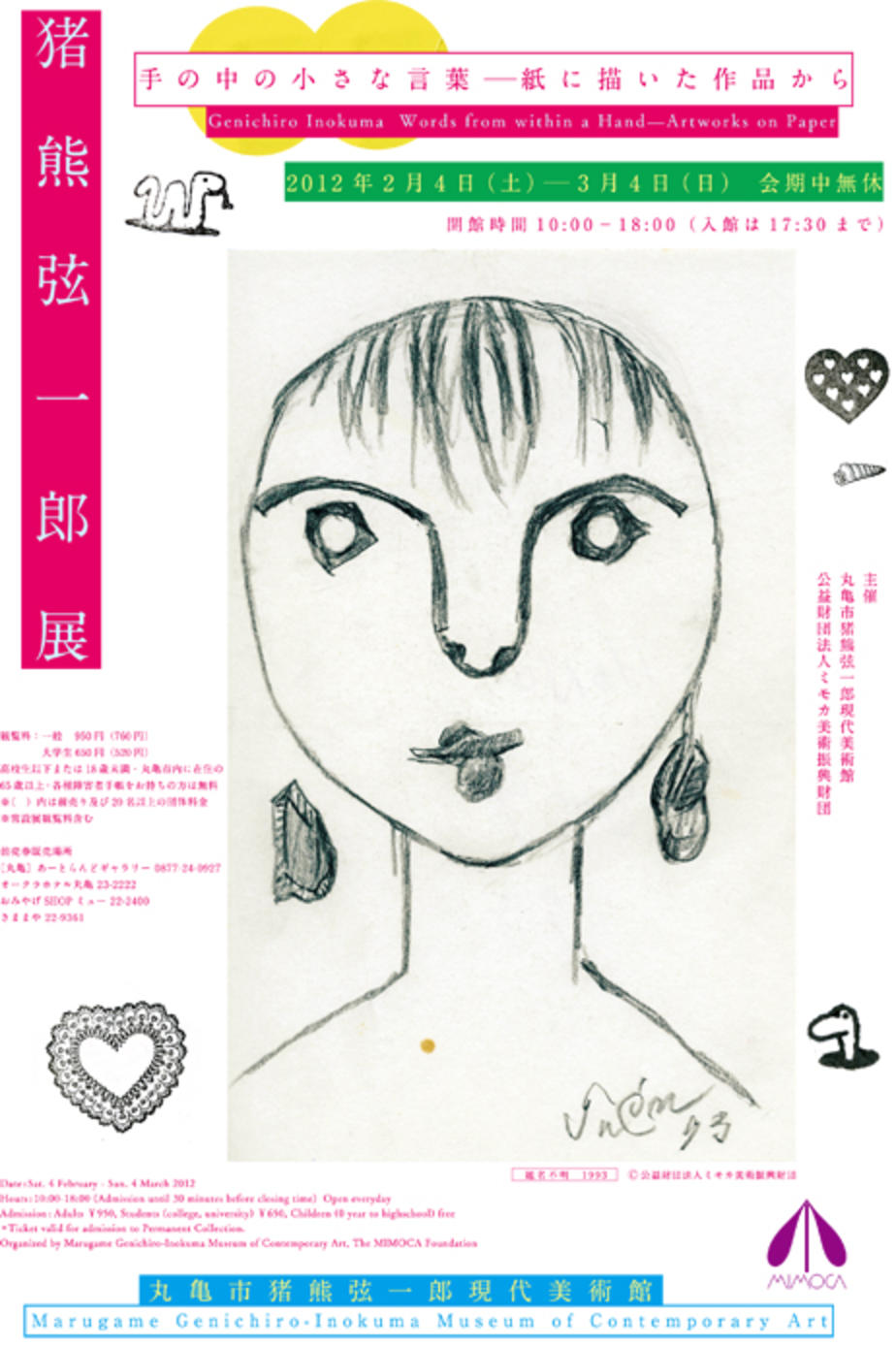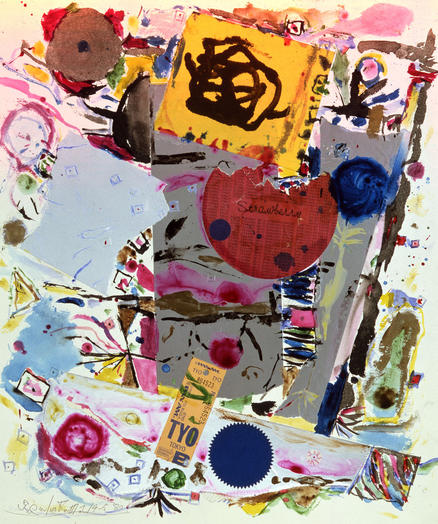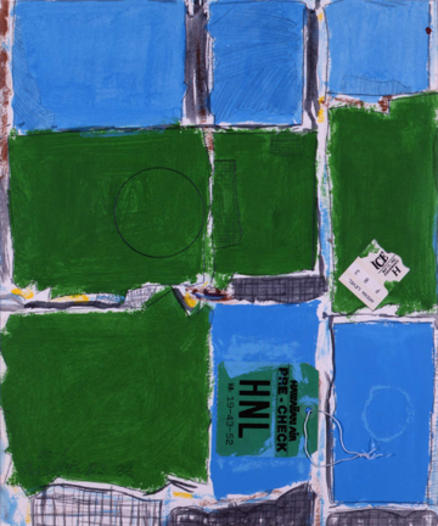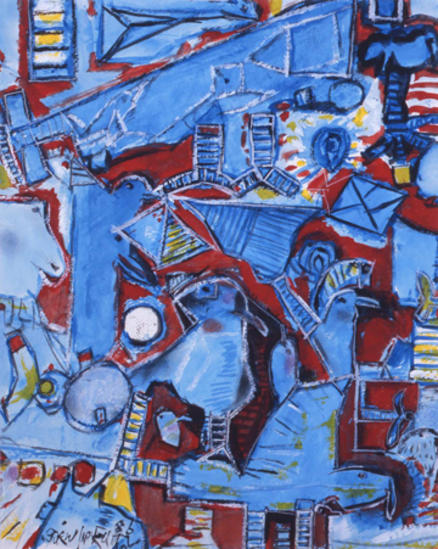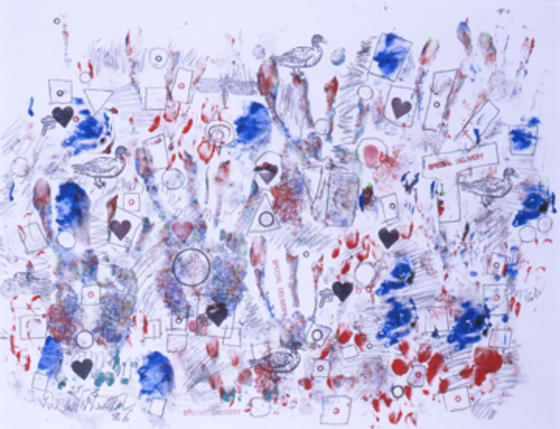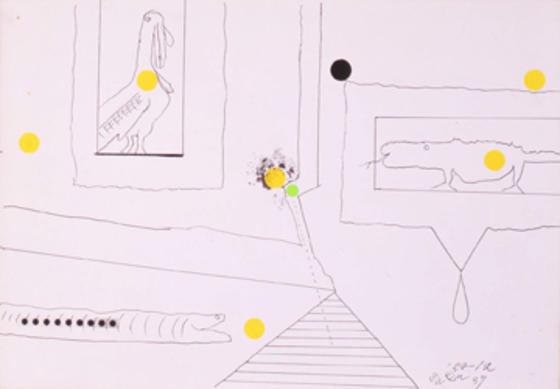 Genichiro Inokuma
Words from within a Hand - Artworks on Paper
Genichiro Inokuma
Date: 4 February 2012 - 4 March 2012
Hours: 10:00 - 18:00 (Admission until 30 minutes before closing time)
Open everyday
Organized by Marugame Genichiro-Inokuma Museum of Contemporary Art / The MIMOCA Foundation
Admission: Adults ¥950, Students (college, university) ¥650, Children (0 year to highschool) free
* Ticket valid for admission to Permanent Collection.
Small works are interesting. The more I draw, the more ideas I get and the more fun it becomes.
(From Genichiro Inokuma's journal; July 6, 1970)

As a result of a career spanning 70 years, Genichiro Inokuma (1902-1993) left the world a great many artworks. More than 20,000 are in the collection of Marugame Genichiro-Inokuma Museum of Contemporary Art. Over 90 percent of those works are executed on paper.
As a support for a picture, paper is more intimate than canvas. Paper is also easily carried about and quickly prepared, allowing the artist to draw as the impulse arises and consecutively try out new ideas. Because the paper surface is small, drawings can be completed in a short time.
Paper artworks may also show the artist drawing and re-drawing the same motif or composition, as when making rough preliminary sketches. In such working drawings, we may find the artist's initial image as it arose in his mind and his process of refining it, or we might trace his efforts to master a technique or develop an individual style. Such works are striking for their unstudied spontaneity and honesty. If we liken a major work on canvas to a book, then works on paper are like simple words that have spilled from the painter's hand.
This exhibition presents Genichiro Inokuma works of all sizes, large and small, executed on art paper, in sketchbooks, and even on memo paper, many of them publicly displayed for the first time. All are "painter's words" revealing the charm and expressive power of Inokuma's art.