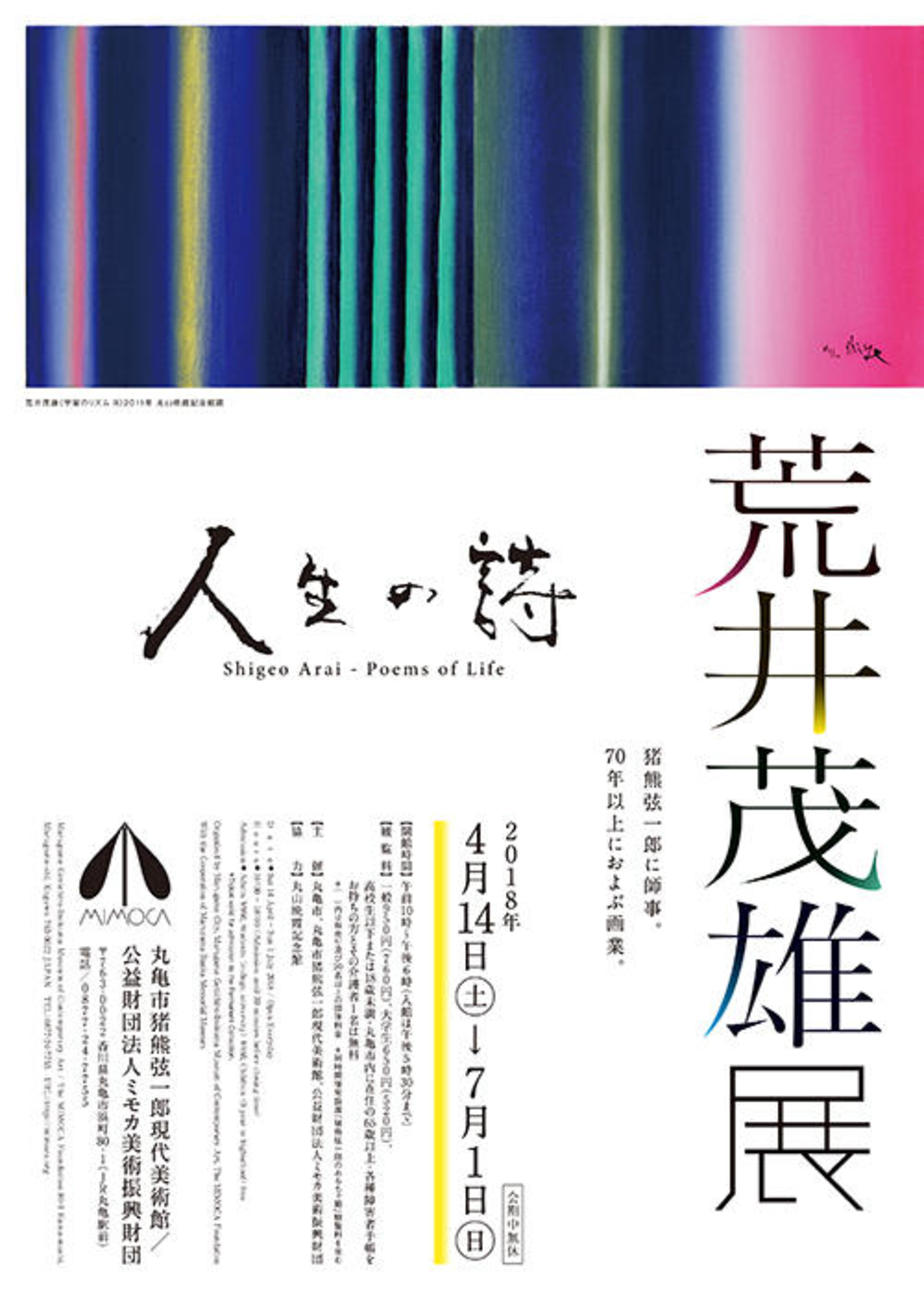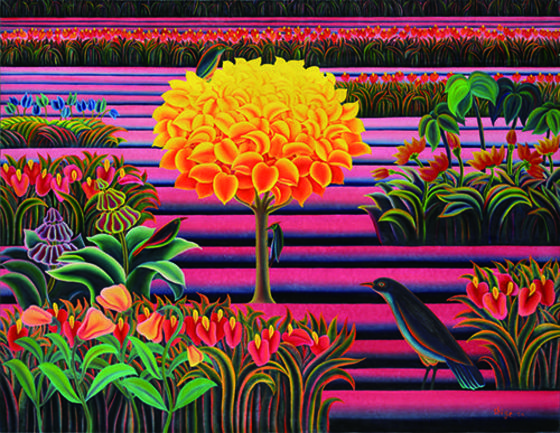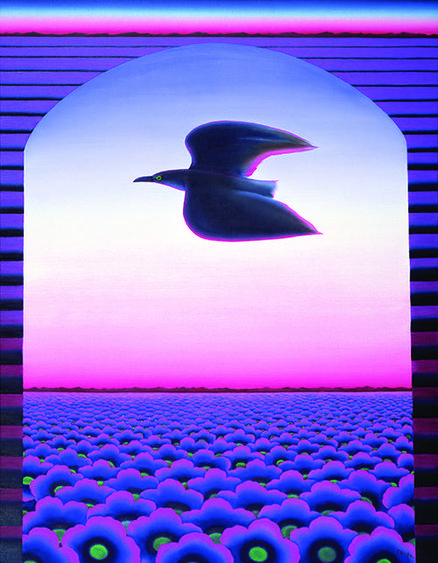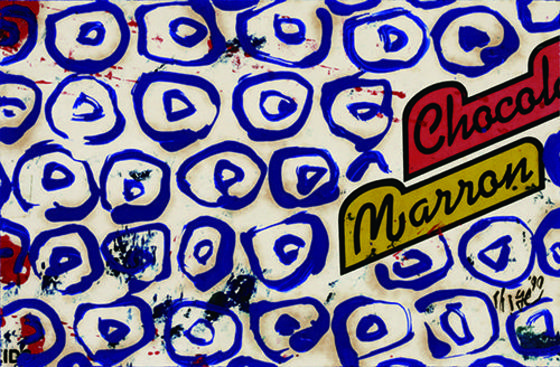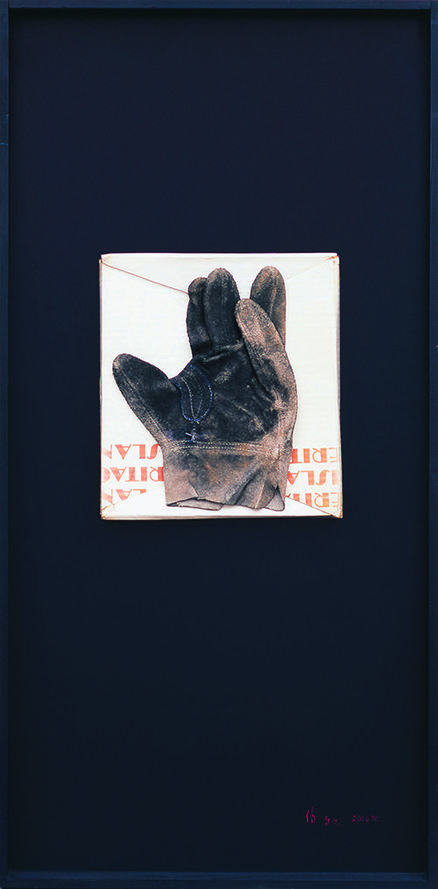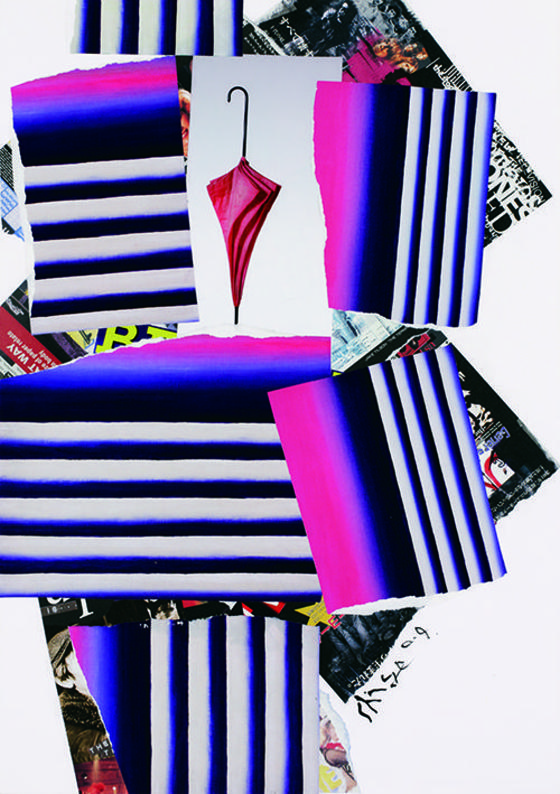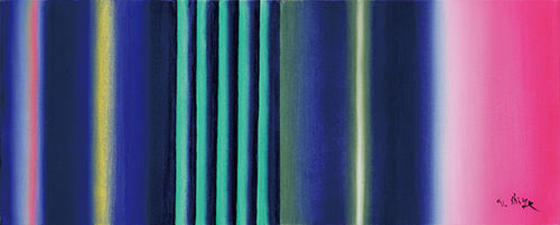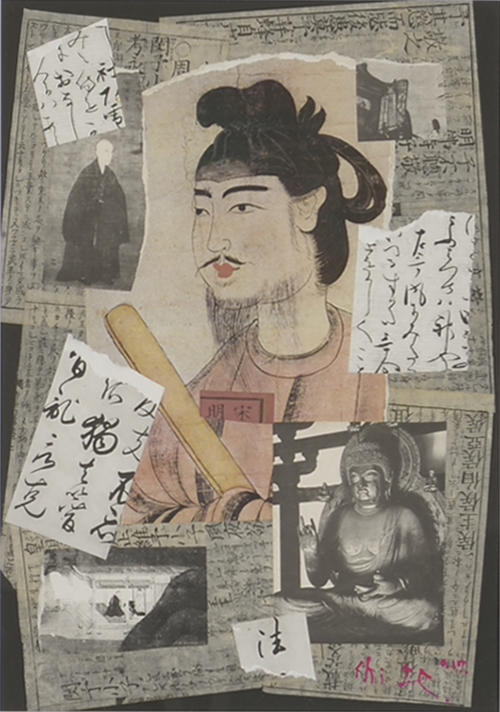 Shigeo Arai -Poems of Life
Shigeo Arai -Poems of Life
Date: Sat 14 April - Sun 1 July 2018
Hours: 10:00 - 18:00 (Admission until 30 minutes before closing time) Open Everyday
Organized by Marugame City, Marugame Genichiro-Inokuma Museum of Contemporary Art, The MIMOCA Foundation
Withe the Cooperation of Maruyama Banka Memorial Museum
Admission: Adults ¥950, Students (college, university) ¥650, Children (0 year to highschool) free
*Ticket valid for admission to the Permanent Collection.
Born in Nagano Prefecture, Shigeo Arai (1920-) displayed an aptitude for drawing in childhood. After studying Yuzen (fabric dyeing) and Nihonga (Japanese-style painting) in Ueda, Nagano, Arai studied under Genichiro Inokuma. He thereafter relentlessly pursued new creative expression without regard for boundaries between Nihonga and Yoga (Western-style painting) or possessing a fixed style.
In his early period, Arai produced oil paintings of subjects such as flowers and birds. From the mid-1980s, however, he began undertaking richly colorful, experimental abstract paintings as well as sculptural assemblages of everyday objects. In recent years, then, he has entered a new, creatively fertile phase of development, producing collages that interwork images from his own pieces and ukiyo-e prints.
In every period of endeavor, Arai has explored his influences from Inokuma, such as skillfully manipulated bright colors, surprising combinations of media and motifs, and fresh perceptions of things encountered in daily life. As he has done so, the individual spirit he established has come to life.
Arai has long continued to be involved in places associated with Genichiro Inokuma, such as Marugame and this museum. In fiscal year 2016, he received the Marugame Municipal Cultural Promotion Award. This exhibition presents representative works from each period of the artist's development, along with his most recent series, undertaken at the age of 97. It is, thus, an important opportunity to fully display Shigeo Arai's career of over 70 years in his "second home," Marugame.