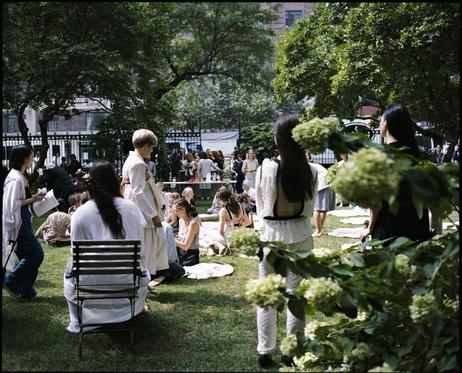 Date: Sat. 14 June - Tue. 23 September 2014
Hours: 10:00 - 18:00 (Admission until 30 minutes before closing time) Open Everyday
This is an exhibition based on Nakako Hayashi's book Expanding Fashion (Space Shower Networks) published in 2011, examines fashion from the aspect of creation. Regarding fashion as an instrument for developing aesthetics in everyday life, and for communicating our own ways of life and thinking to others, the exhibition will present the works of artists from in and out of Japan that employ diverse methods ranging from independent publishing to photography, painting, video, performance and workshops to create things related to fashion in novel ways.
The exhibition will be an opportunity to rethink about fashion not as a subject of trends and consumption, but as the locus of self-expression that is closest to our daily lives.