Introduction to the Museum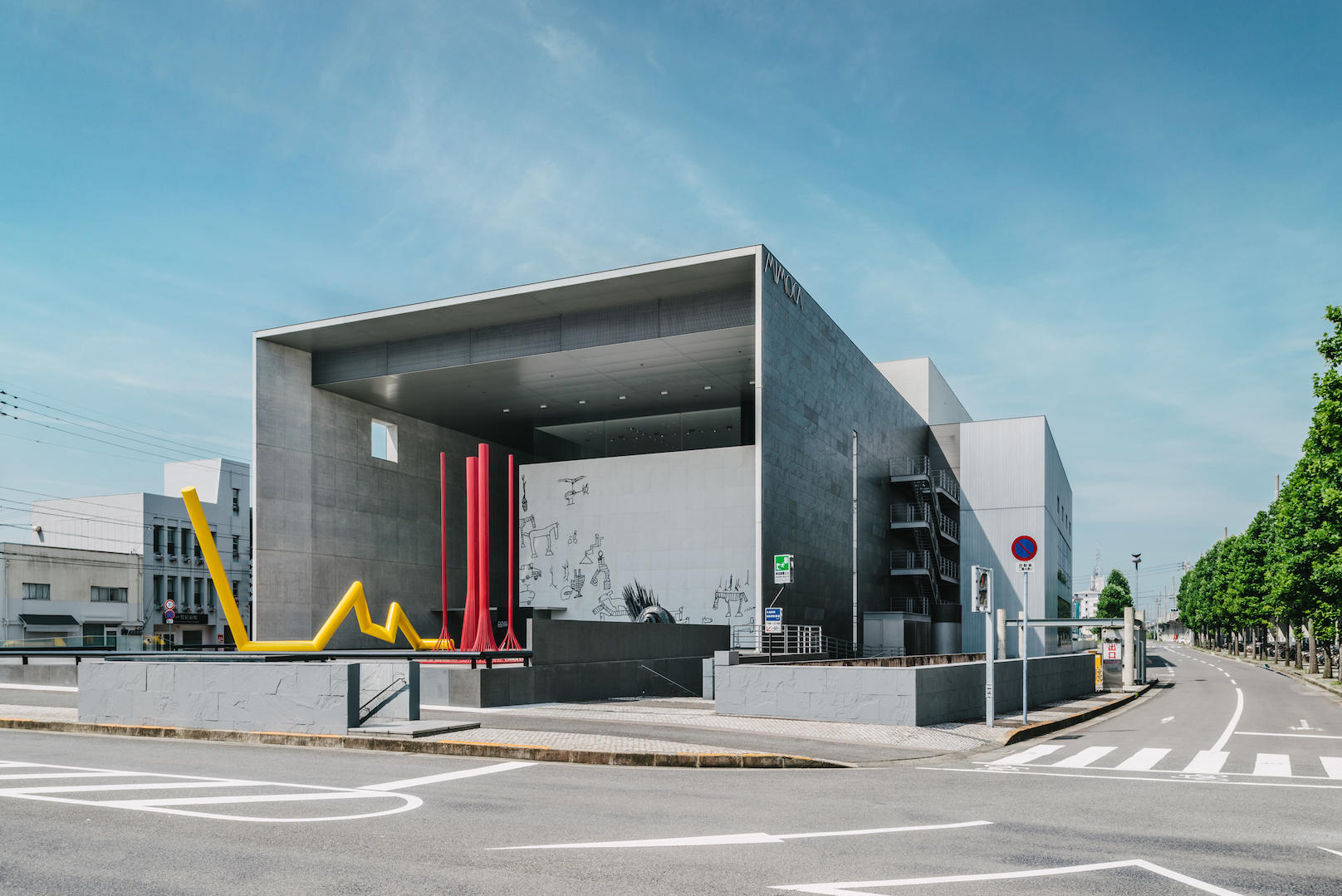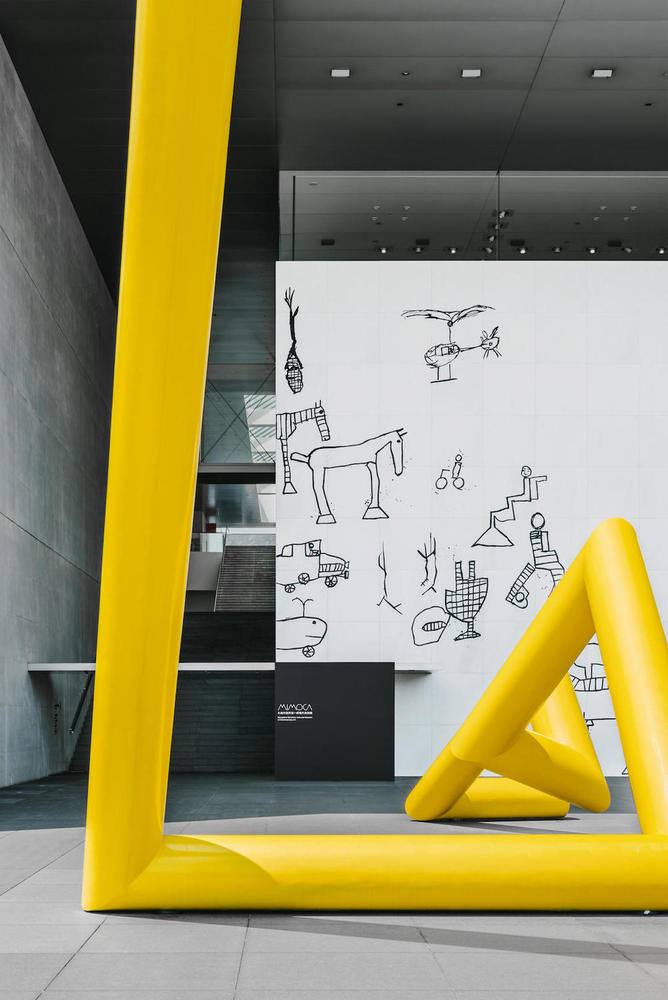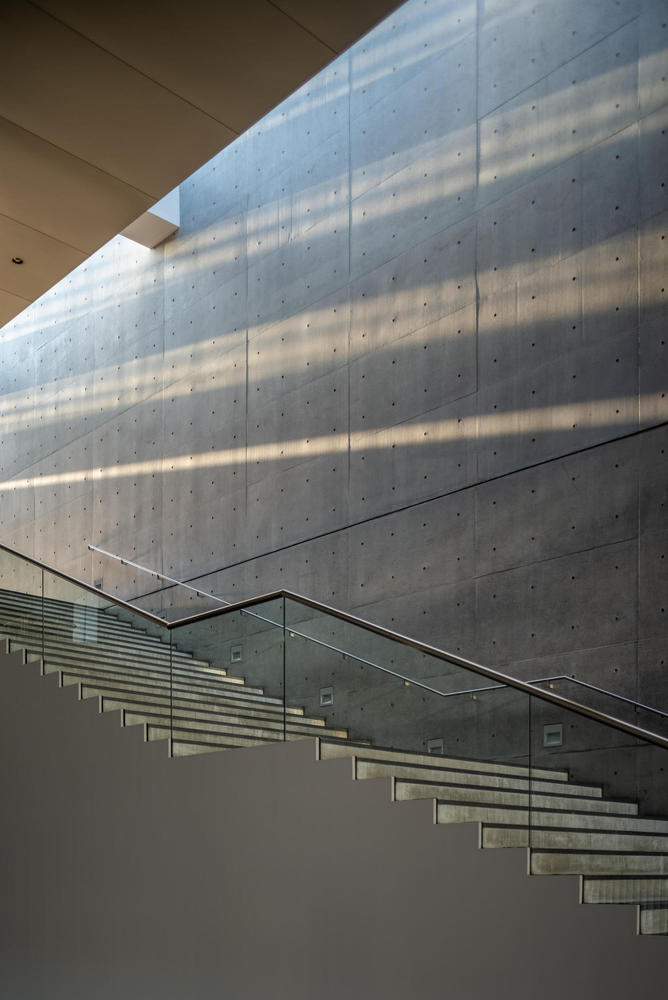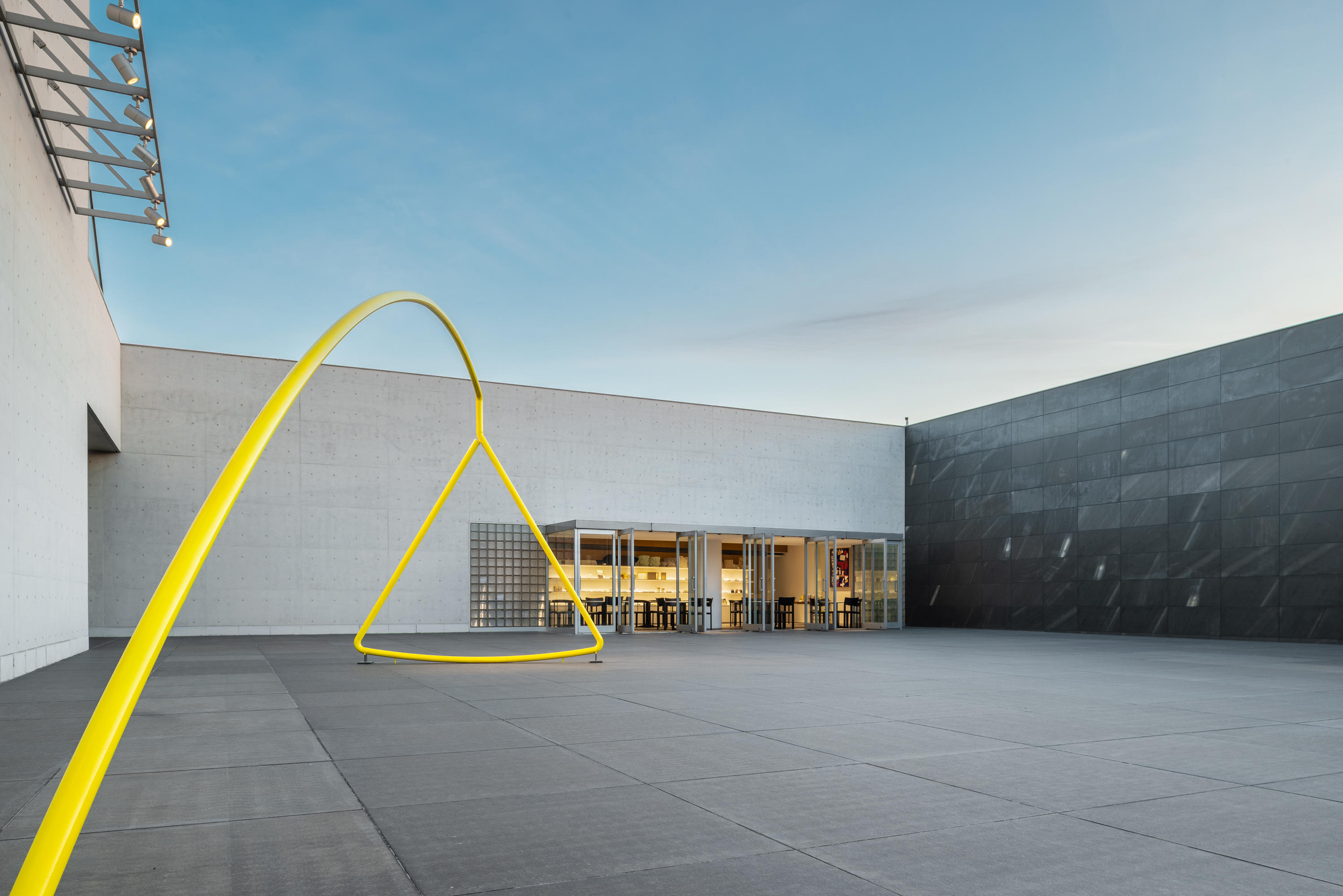 At the entrance of the museum, visitors will find Genichiro Inokuma's huge mural and a space with some of the artist's objects. The building's facade acts as a natural extenuation of the adjacent station-front square. The facility was designed by Yoshio Taniguchi, who is world-famous for his beautiful museums. Through a series of discussions with Inokuma, Taniguchi arrived at a design that embodied their individual philosophies.
In the interior of the building, the first floor houses the museum shop, while the second contains two exhibition rooms of contrasting sizes, and the third, a spacious exhibition room with an approximately seven-meter-high ceiling. The museum was designed not only for the appreciation of creative works but to facilitate a variety of approaches to art. The second-floor Art Center, for example, is equipped with an art library, a hall for lectures and concerts, and a studio for workshops, while in the rear of the third floor visits can relax at Cascade Plaza and Café MIMOCA.
Architectural Overview
Lot area
5,974.53 square meters
Building
Steel-reinforced concrete structure
(three floors above ground, one floor below ground)
Building area

3,564.80

square meters
Total floor area

11,948.14

square meters
Design
Taniguchi and Associates (President: Taniguchi Yoshio)
Construction
Kajima Corporation
Museum History
Construction commenced
November 21, 1989
Construction completed
June 20, 1991
Museum opened
November 23, 1991
Architectural Awards
1992
26th Japan Sign Design Association (SDA) Award
1993
34th Building Contractors Society Award
1994
Murano Togo Award
1996
5th Public Buildings Association Award (Special Award)