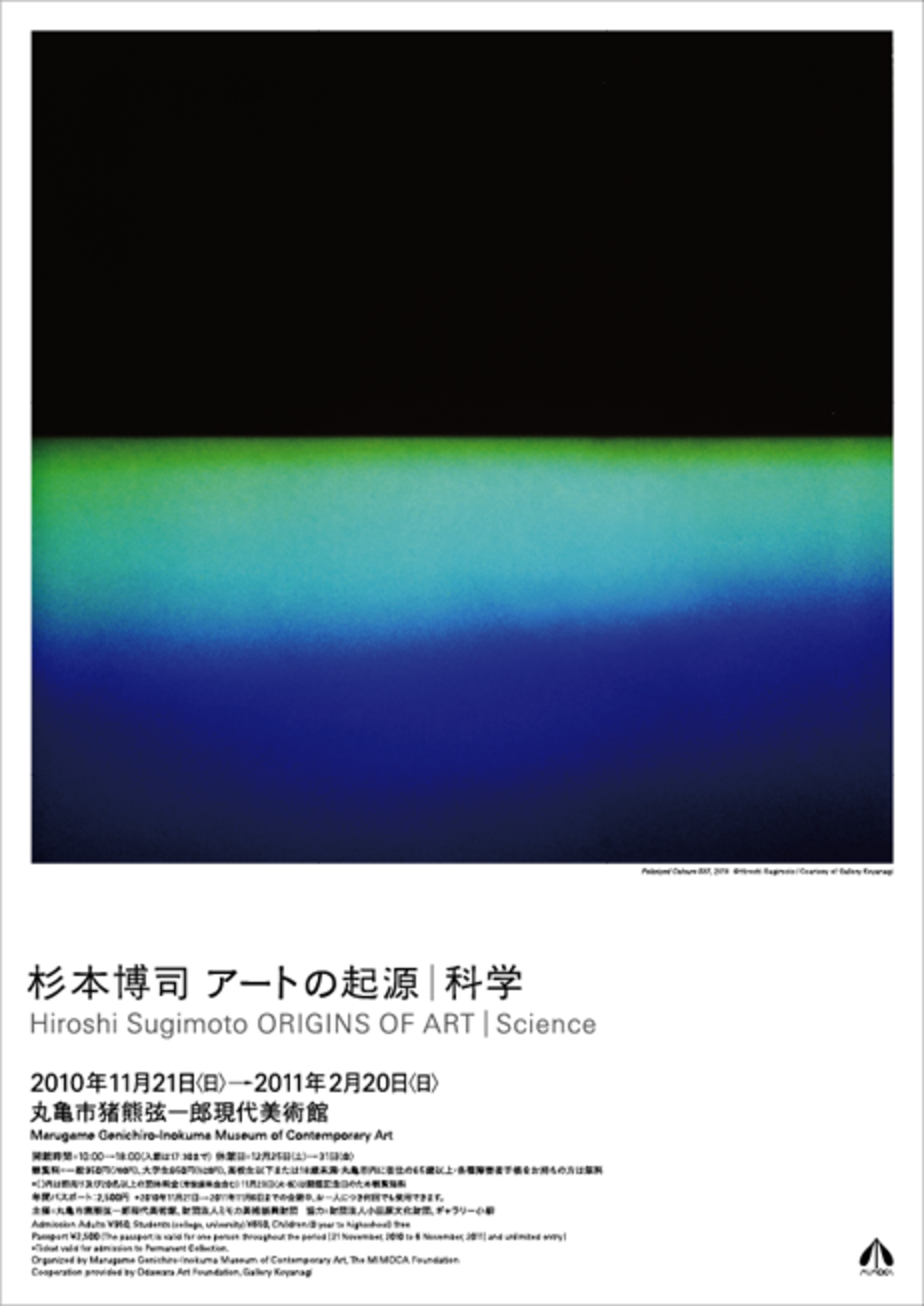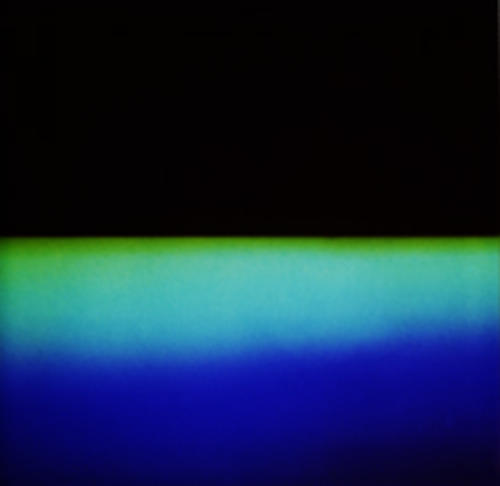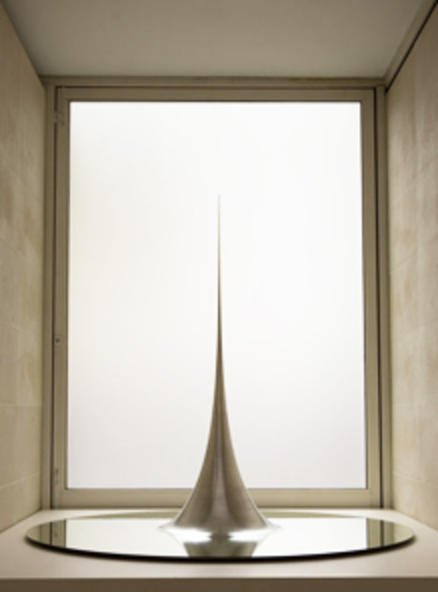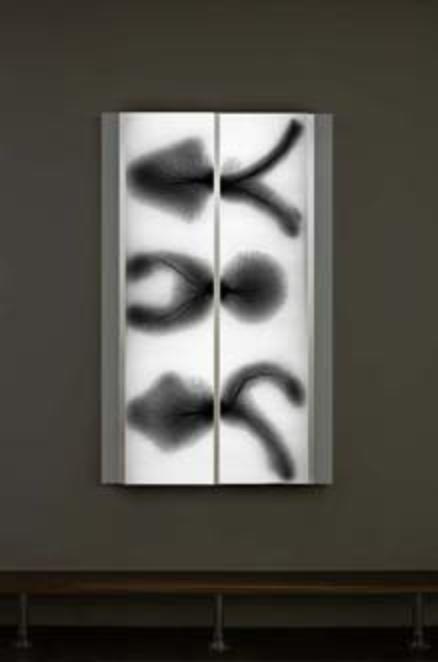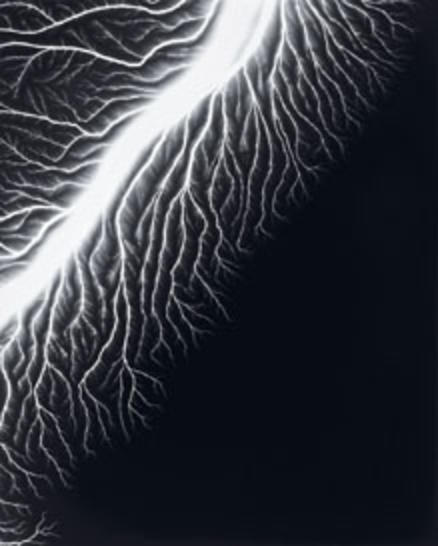 Hiroshi Sugimoto ORIGINS OF ART|Science
Hiroshi Sugimoto ORIGINS OF ART|Science
Sunday 21 November 2010 – Sunday 20 February 2011
Closed from 25 to 31 December, 2010
Hours: 10:00 - 18:00 (No admittance after 17:30)
Organized by Marugame Genichiro-Inokuma Museum of Contemporary Art, The MIMOCA Foundation
Cooperation provided by Odawara Art Foundation, Gallery Koyanagi
Admission
Adults ¥950, Students (college, university) ¥650,
Children (0 year to highschool) free
Passport ¥2,500
(The passport is valid for one person throughout the period [21 November, 2010 to 6 November, 2011] and unlimited entry.)
*Ticket valid for admission to Permanent Collection.

Ticket sales: Adults ¥760, Students(college, university) ¥520
Tickets and Passports are sold at Ticket PIA from 1 August, 2010. (pia.jp/t, P-Code: Science 764-159, Architecture 764-160, History 764-161, Religion 764-162, Passport 764-163)
* Ticket valid for admission to Permanent Collection.
** On 23 November 2010, the 19th anniversary day will be celebrated and admission free.
Hiroshi Sugimoto (b. 1948) is a New York-based contemporary artist. Though rigorous pursuit of the medium of photography combined with original concepts and the highest craftsmanship, his beautifully powerful images have entranced viewers the world over. To better fathom the full measure of Sugimoto's oeuvre, we have embarked upon a program of unprecedented scale: four separate exhibitions by the artist over the course of one year, collectively titled Hiroshi Sugimoto: The Origins of Art.
"The time has come for us look back in order to read the unforeseeable that lies ahead." Sugimoto believes today's art must trace its origins, an endeavor tantamount to tracing the origins of human consciousness itself, hence the four exhibitions focus respectively on the four fundamentals that have shaped our awareness most?Science, Architecture, History and Religion.
This first exhibition looks at the spirit of Science. With fear and trepidation, humans approached nature and set forth explicating all they encountered. Sugimoto himself has drawn inspiration from the likes of Faraday, Talbot and Newton to conduct exacting observations and experiments, probes into the very essence of phenomena resulting in images of primal dynamism. Concentrated distillations of scientific curiosity, these works may very well awaken an awe of nature lying dormant deep inside the viewer.