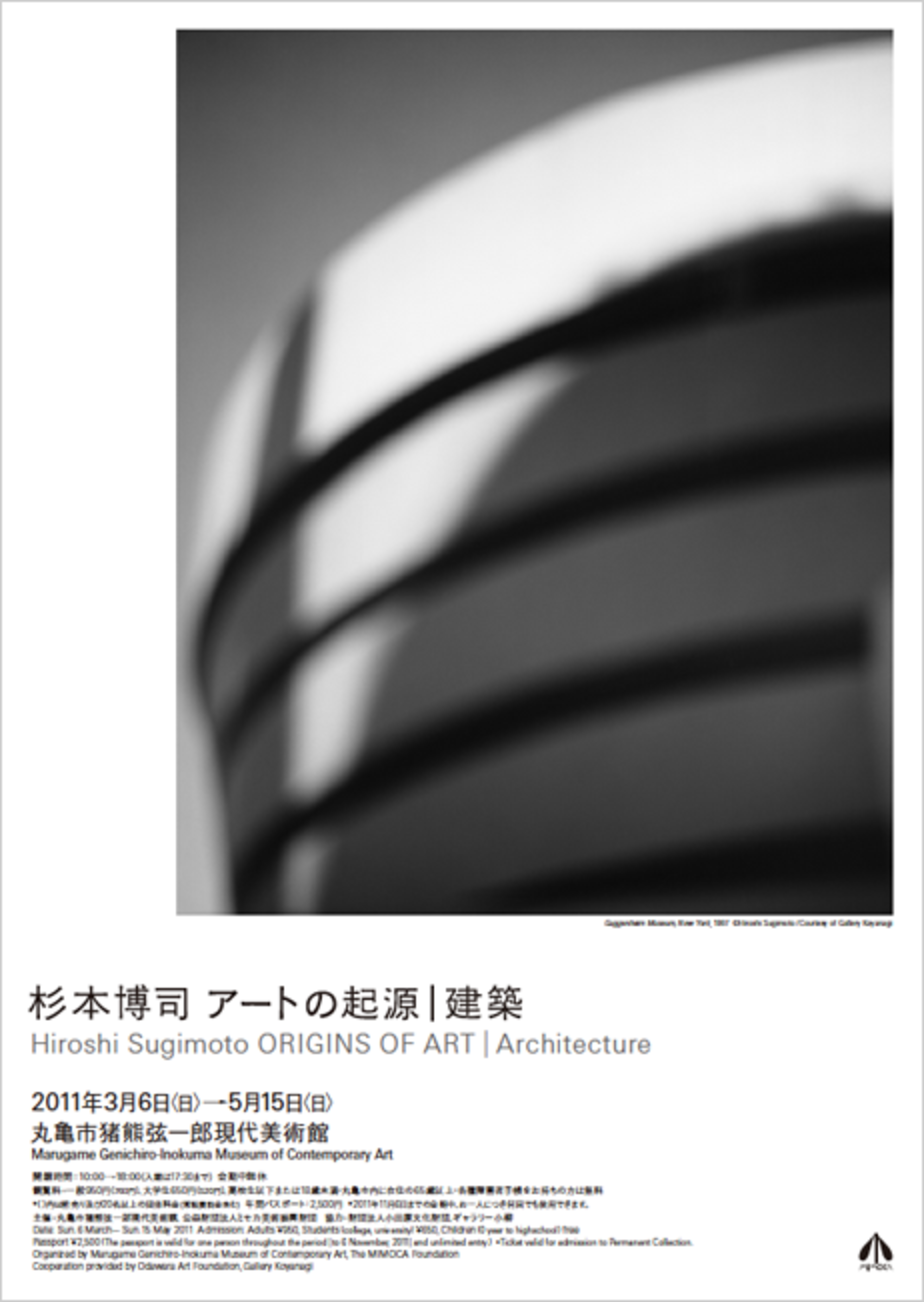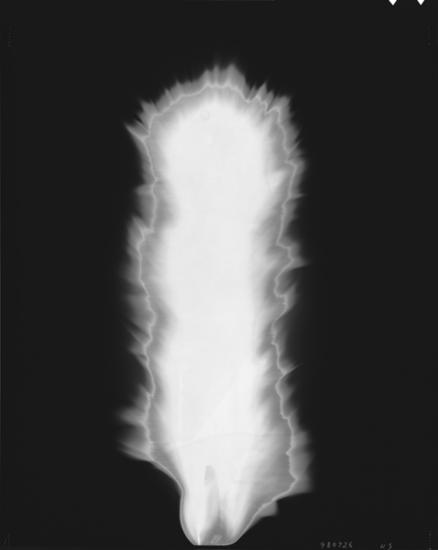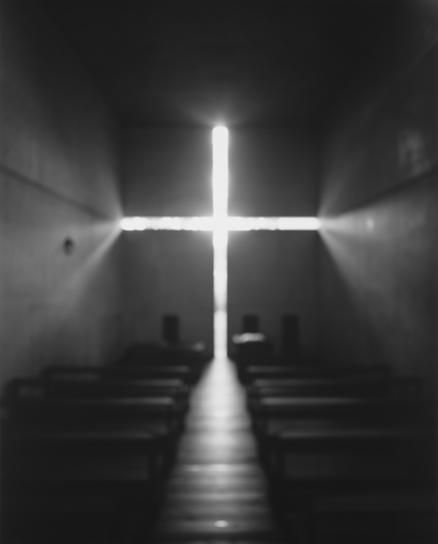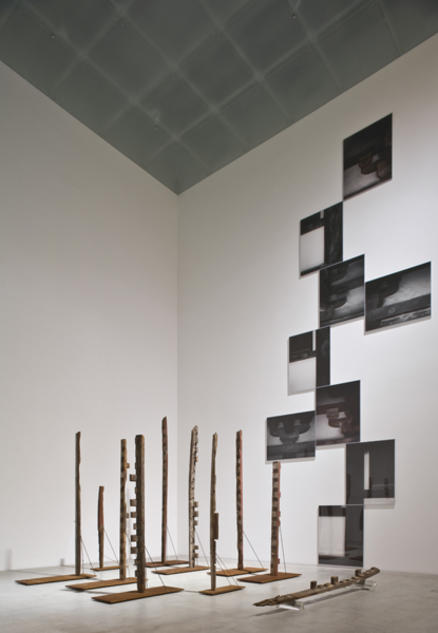 Hiroshi Sugimoto ORIGINS OF ART | Architecture
Hiroshi Sugimoto ORIGINS OF ART | Architecture
Date: Sun. 6 March - Sun. 15 May 2011
Hours: 10:00 - 18:00 (Admission until 30 minutes before closing time) Open everyday
Organized by Marugame Genichiro-Inokuma Museum of Contemporary Art, The MIMOCA Foundation
Cooperation provided by Odawara Art Foundation, Gallery Koyanagi, The National Museum of Art, Osaka
Admission: Adults ¥950, Students (college, university) ¥650, Children (0 year to highschool) free
Passport ¥2,500(The passport is valid for one person throughout the period [to 6 November, 2011] and unlimited entry.)
*Ticket valid for admission to Permanent Collection.
The Marugame Genichiro-Ikoma Museum of Contemporary Art (MIMOCA) continues its Hiroshi Sugimoto: The Origins of Art project, an unprecedented year-long series of four exhibitions by a single artist organized under the fundamental themes of "Science," "Architecture," "History" and "Religion" converging into a comprehensive survey of Sugimoto's rigorous conceptual framework and outstanding artistry.
Following the first installment "Science" presented from last November, this second exhibition looks at Sugimoto's involvement with "Architecture" in photographs and other media, including his intentionally "infinite focus" images of famous buildings, sculptures and installations of his own architectural works. The Museum is especially proud to host his Anti-gravity Structure installation utilizing ancient timbers and images from the Three-storey Pagoda of Taima-dera temple in Nara, and his series In'ei Raisan (In Praise of Shadows) that traces the origins of architecture back to primal memories of fire via photographs of a dying candle flame, displayed here by candlelight.
This exhibition thus offers insights into Sugimoto's command of structure and space, while at the same time probing the very bases of art in the architectural constructs of our human consciousness.