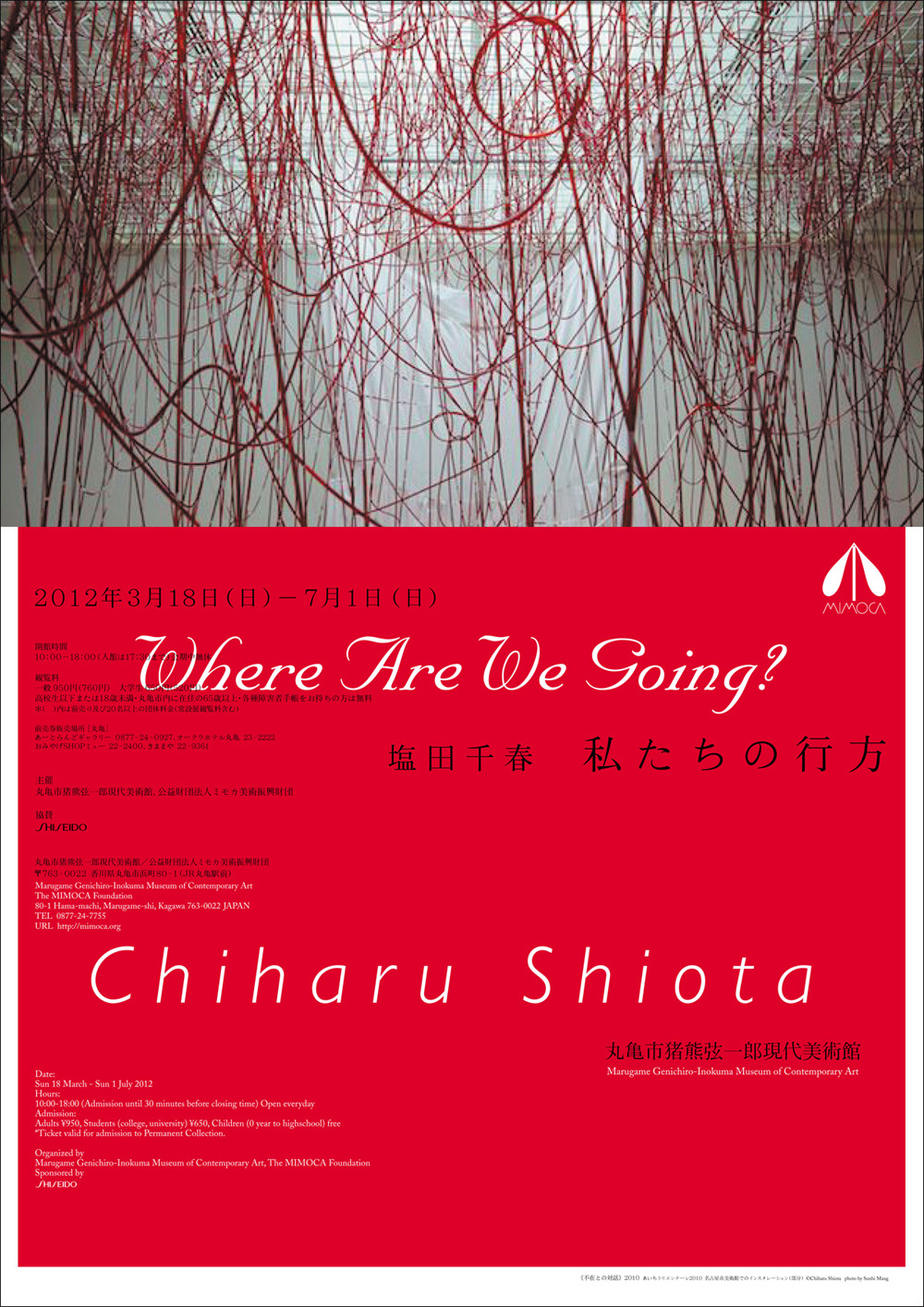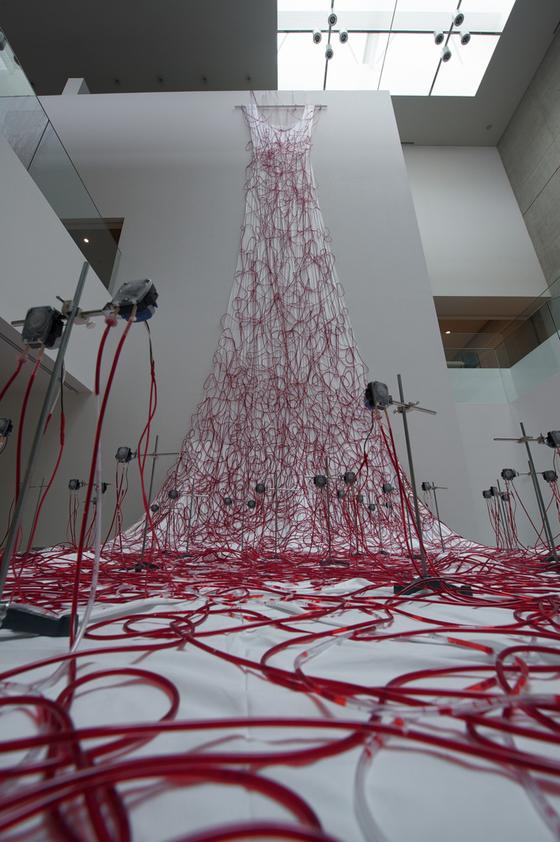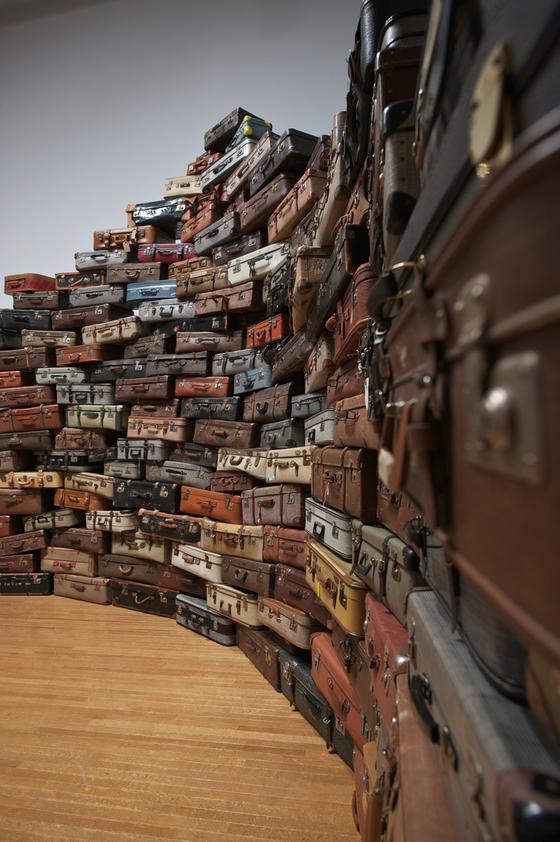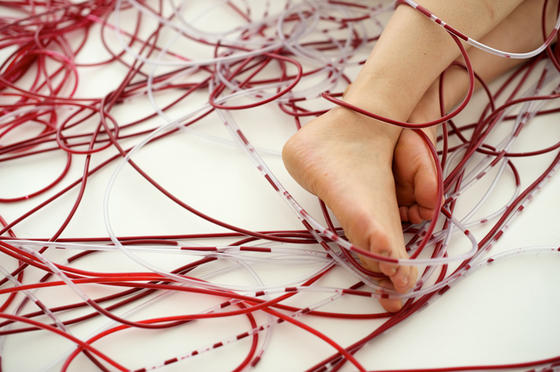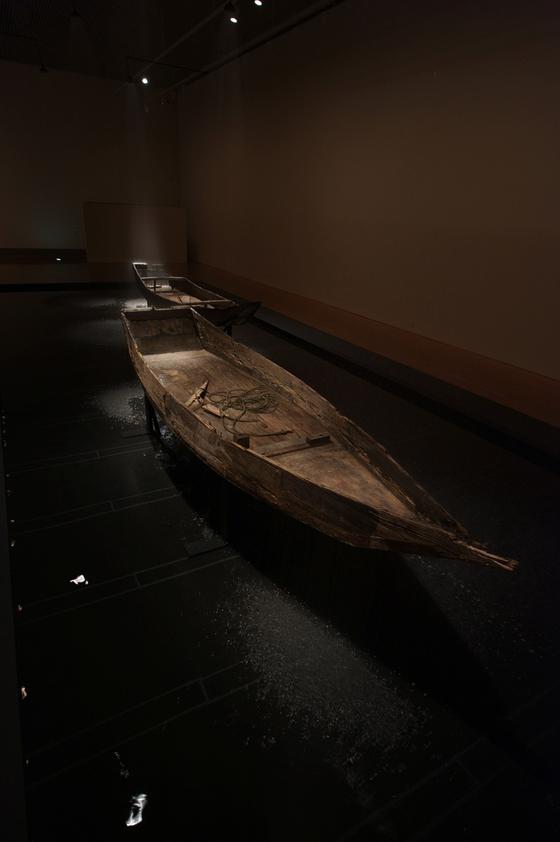 Chiharu Shiota―Where Are We Going?
Chiharu Shiota―Where Are We Going?
Date: 18 March 2012 - 1 July 2012
Hours: 10:00-18:00 (Admission until 30 minutes before closing time)
Open everyday
Organized by Marugame Genichiro-Inokuma Museum of Contemporary Art, The MIMOCA Foundation
Sponsored by Shiseido Co., Ltd.
Admission: Adults ¥950, Students (college, university) ¥650, Children (0 year to highschool) free
*Ticket valid for admission to Permanent Collection.
An exhibition devoted to Chiharu Shiota, an artist of rapidly growing reputation based in Berlin. Shiota embodies in art the memories we impart to objects and places, our sense of a presence made stronger by absence, and the anxieties and fears we encounter in daily life. The artworks she creates, as a result of discerning such feelings and emotions in her own being, transcend her own thoughts and powerfully affect the viewer.

The exhibition will present works concerned with "walls," a theme Shiota has embarked on in recent years. The works arise from her experience of living in Germany far from Japan and her thoughts of how nationality, religion and other categories assigned to individuals are helpful aids for knowing others and ourselves and, simultaneously, unsurpassable walls preventing us from really knowing each other. The featured artworks will also include a boat installation prompted by her experience of the Setouchi region where this museum is located and a video work produced on the basis of interviews with children in Berlin. The exhibition will ask: Where did I come from? What is my existence now and where am I going?