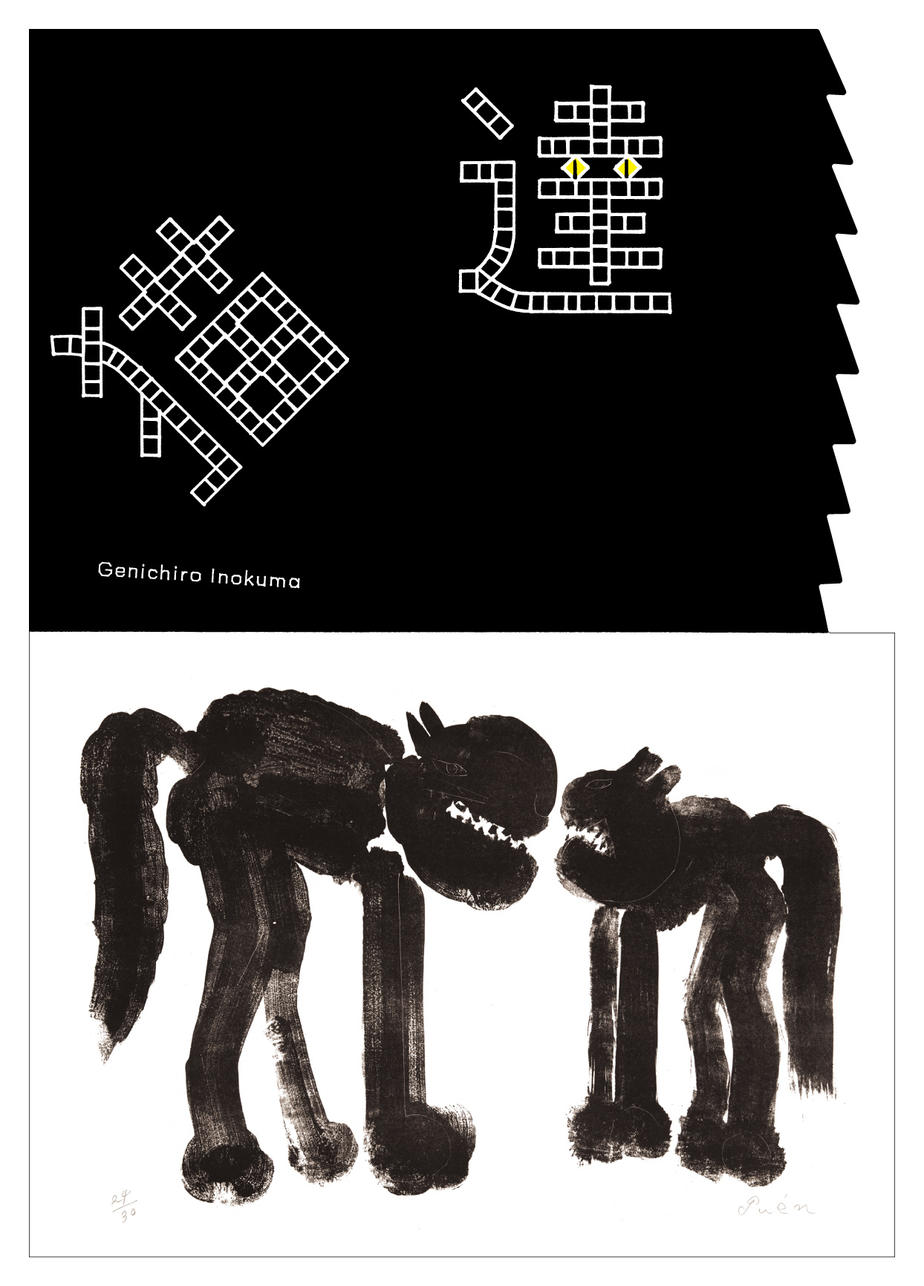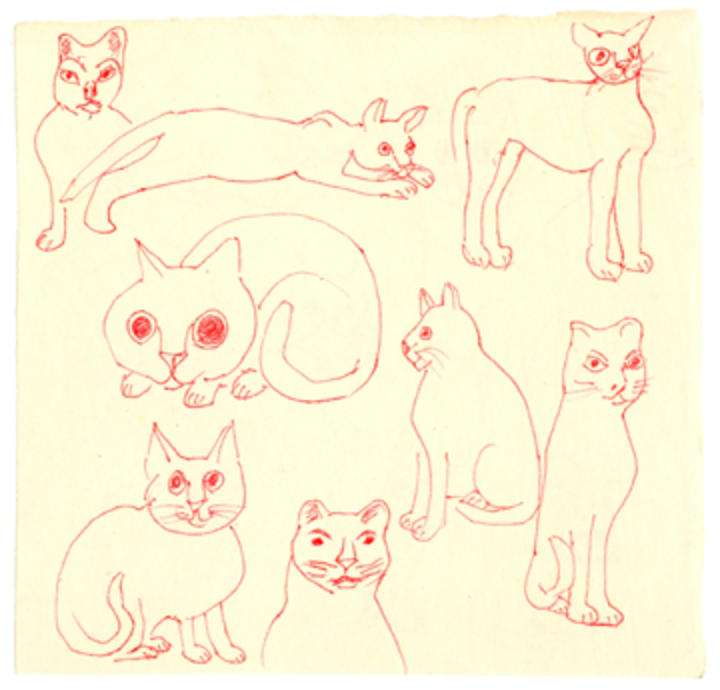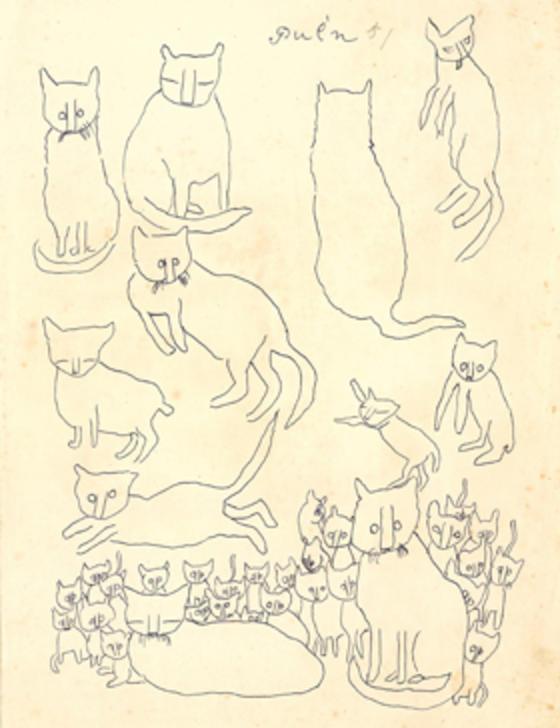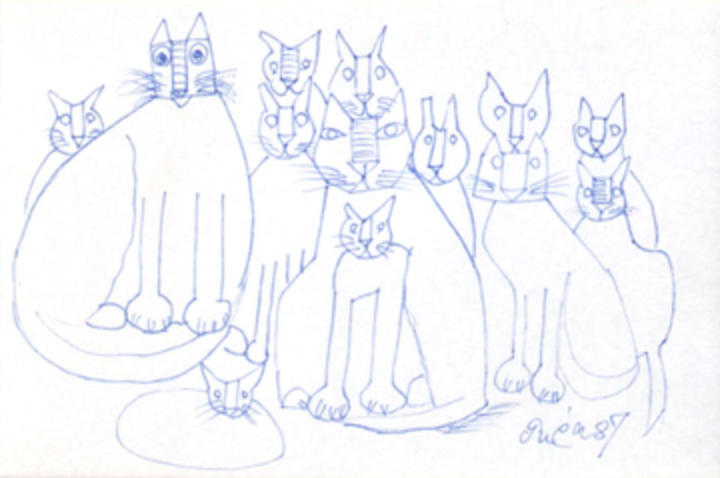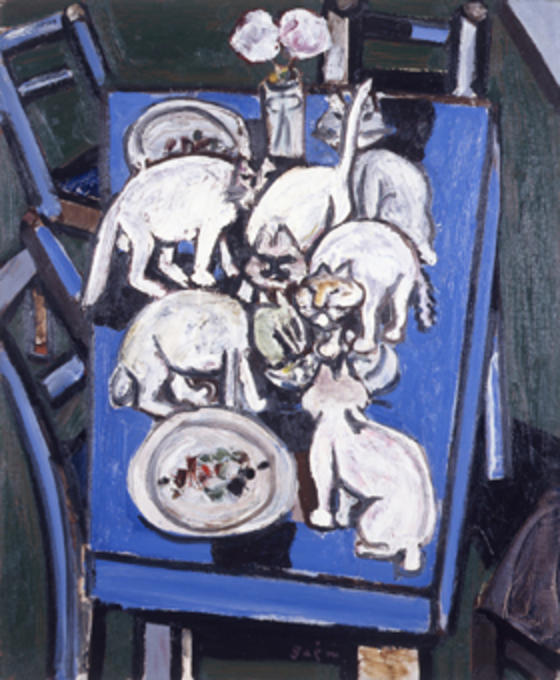 Genichiro Inokuma
Cats Genichiro Inokuma
Cats
Date: 13 June 2015 - 23 September 2015 / Open Everyday
Hours: 10:00 - 18:00 (Admission until 30 minutes before closing time)

Organized by Marugame Genichiro-Inokuma Museum of Contemporary Art, The MIMOCA Foundation
Cooperation by ilove.cat
Admission: Adults ¥950, Students (college, university) ¥650, Children (0 year to highschool) free
*Ticket valid for admission to the exhibition "Martino Gamper: 100 Chairs in 100 Days" and Permanent Collection.
Cats were a motif Genichiro Inokuma (1902-93) felt a particular fondness for. Both he and his wife liked cats, and at one time, they kept a dozen cats in their house. Living with cats around him every day, Inokuma naturally came to view them with an artist's eye. The wide range of his cat depictions—from realistic sketches to simple line drawings and oil paintings using formal distortion—is testimony to his love of cats and efforts to capture their essence. This exhibition will look at Inokuma's cat pictures from varying perspectives, such as style, technique, and how he combines cats with other motifs. We invite you to enjoy Genichiro Inokuma's unique world of cats—a world born of his objective study of cats as a motif and his deep respect for them as friends.