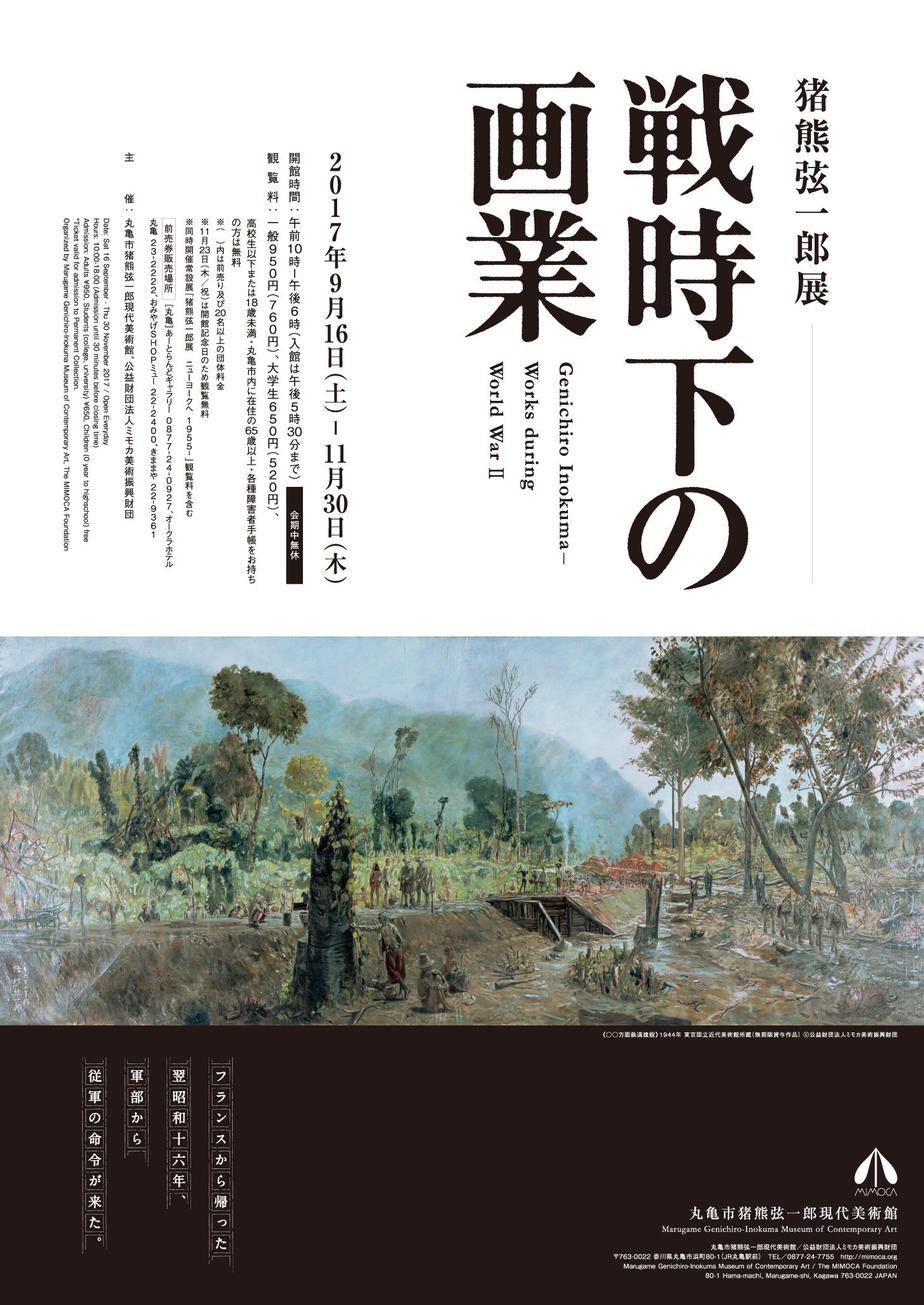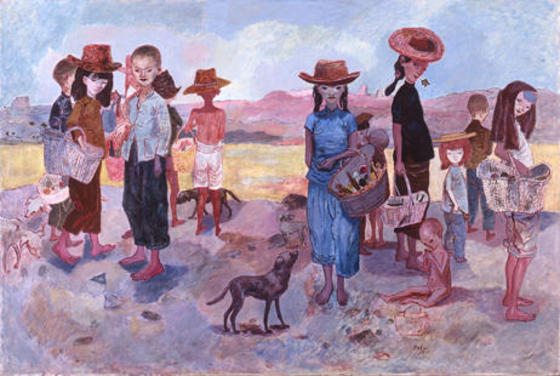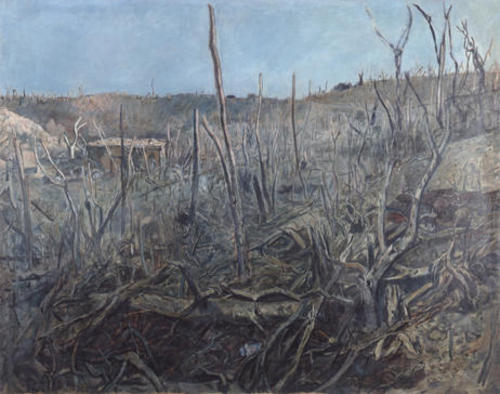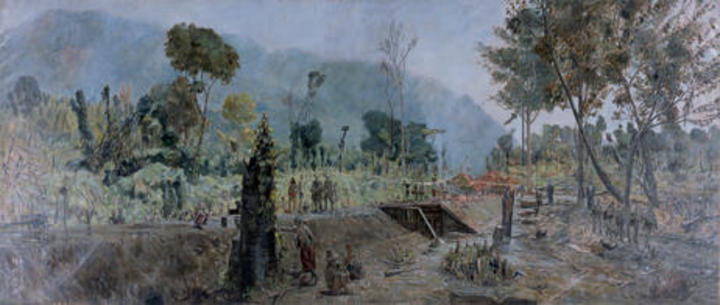 Genichiro Inokuma - Works during World War Ⅱ
Genichiro Inokuma - Works during World War Ⅱ
Date: Sat. 16 September 2017 - Thu. 30 November 2017
Hours: 10:00 - 18:00 (Admission until 30 minutes before closing time) Open Everyday
Organized by Marugame Genichiro-Inokuma Museum of Contemporary Art, The MIMOCA Foundation
Admission: Adults ¥950, Students (college, university) ¥650, Children (0 year to highschool) free
*Ticket valid for admission to the Permanent Collection.
Genichiro Inokuma (1902-93) experienced war for a period when he has around forty. In 1939, World War II broke out while he was studying in Paris, and the advancing war forced him to return to Japan. The drumbeat of war was intensifying in Japan, as well, and in 1941 he was sent to China, nominally for cultural observation. After the Pacific War started in December, he was assigned as an army artist responsible for creating war record paintings. In this role, he was dispatched to the Philippines in '42 and Burma (present Myanmar) in '43 and worked in war zones a total three times.
Materials from that time confirm the existence of three war record paintings created by Inokuma as an army artist. Two of them were lost, so only the other work still exists. That work, Railroad Construction in East Burma (1944, The National Museum of Modern Art, Tokyo; on indefinite loan to this museum) was painted in Burma at the site of Thai-Burma Railway construction. Although almost no other paintings of war scenes remain, Inokuma did keep, in his own collection, oil paintings he made of local people and scenery in lands he visited as an army artist and sketches he made during evacuation. Many of these are mild, realistic pictures showing daily life, and from them, we can sense the heavy restrictions placed on art expression, at the time, as well as Inokuma's circumstances as an artist who, even then, had to be painting or drawing something.
After the war, Inokuma almost never spoke of his wartime pictures. This exhibition, held 70 years after the war amid new attention on wartime art, traces his movements at the time and asks how he, as an artist, looked at war and how war influenced his work. Presented, along with Inokuma's surviving war record painting and other works of that time, are his photos, journals, books, correspondence and other materials, and war record paintings other artists, including Tsuguharu Foujita and Kei Sato, with whom he enjoyed close friendships.