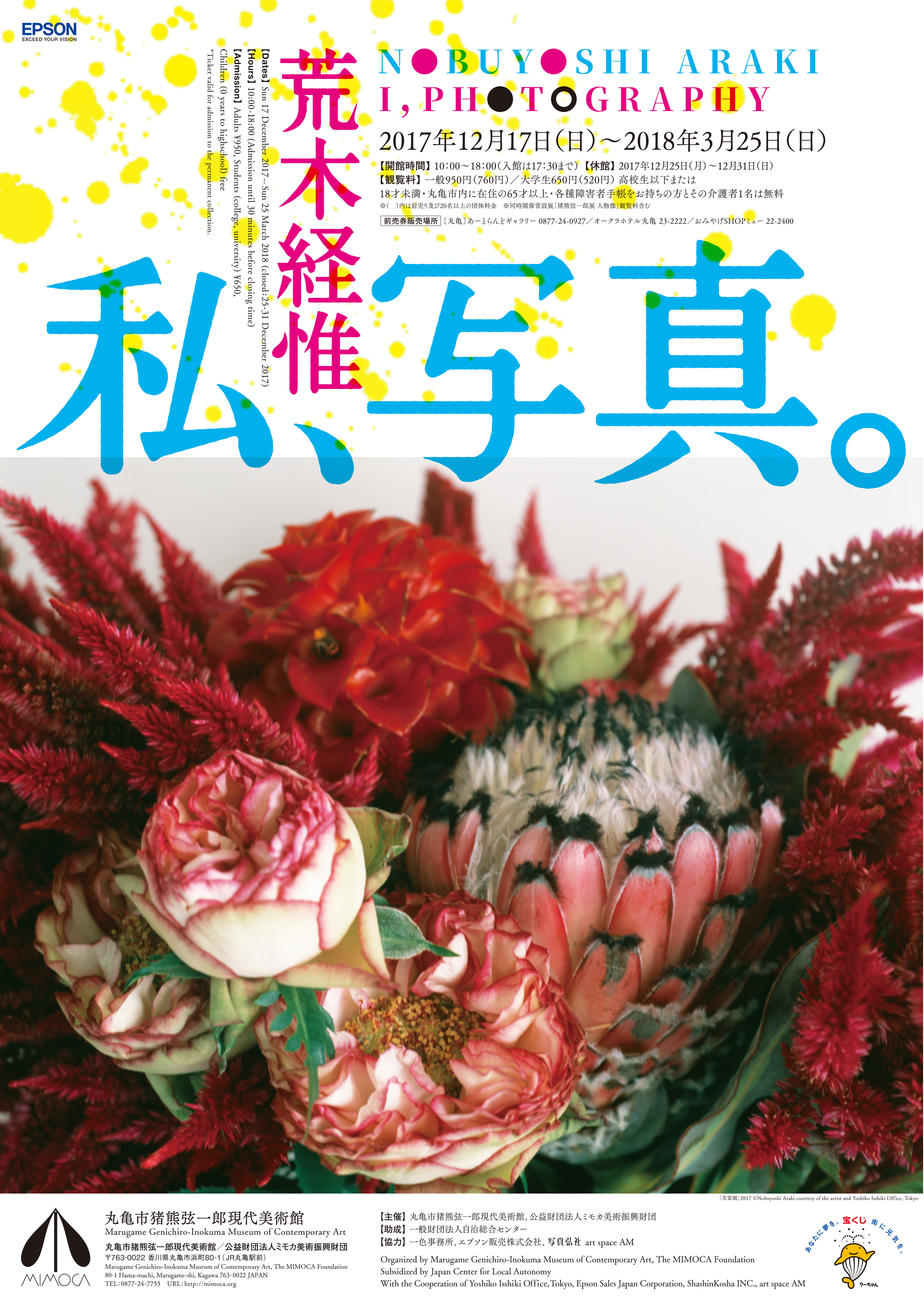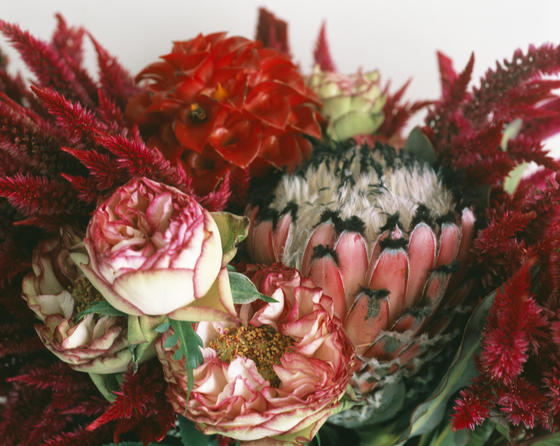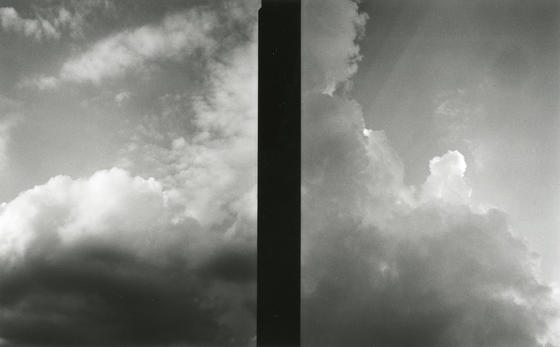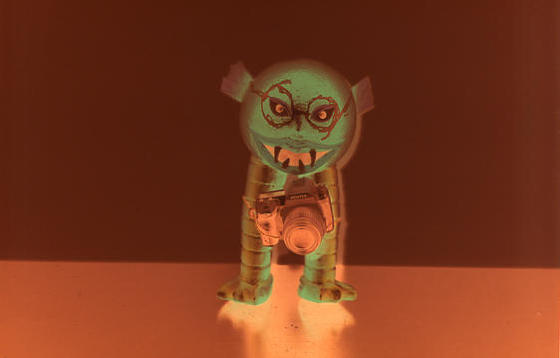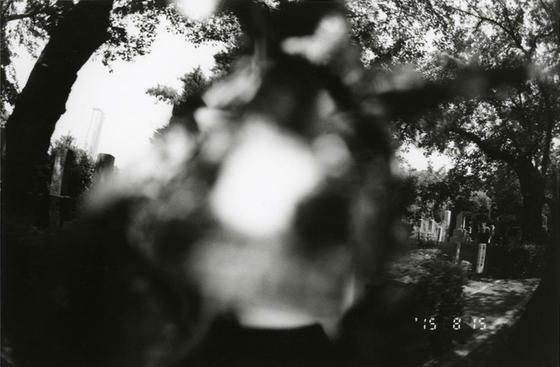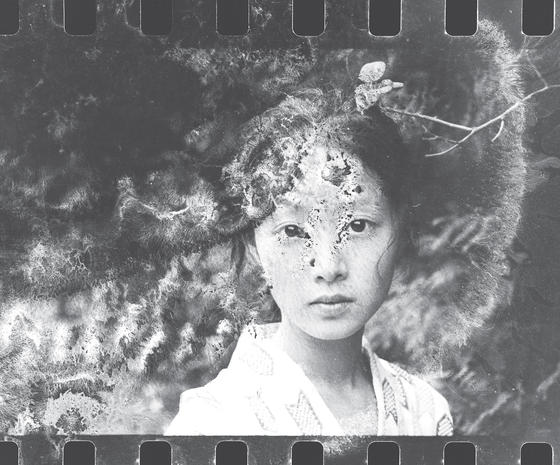 Nobuyoshi Araki-I, Photography
Nobuyoshi Araki-I, Photography
San 17 December 2017 - Sun 25 March 2018
closed: 25-31 December 2017
Hours: 10:00 - 18:00 (Admission until 30 minutes before closing time)
Organized by Marugame Genichiro-Inokuma Museum of Contemporary Art, The MIMOCA Foundation
Subsidized by Japan Center for Local Autonomy
Cooperation provided by Yoshiko Isshiki Office, Tokyo, Epson Sales Japan Corporation, ShashinKosha INC., art space AM
Adults ¥950, Students (college, university) ¥650, Children (0 years to highschool) free
*Ticket valid for admission to the permanent collection.
Since embarking as a photographer in the mid-1960s, Nobuyoshi Araki (1940-) has photographed cities, people, flowers, sky, and still lifes, viewing them all equally as everyday experiences, giving special treatment to none. Doing so, he has captured the "life" his subjects possess, with vivid realism, as well as "death" inseparable from "life." In each photograph, the weight assigned to life and death seems to differ, a phenomenon, reflecting Araki's own life and the ambivalence of life and death, that adds greater power and beauty to the photograph.
This exhibition selects, from Araki's immense oeuvre, photographic works manipulated in some form to make us more strongly conscious of life and death and to blur the border between them. This may involve printing corroded film, brushing paint on the photo, or using a cracked lens. These actions are motivated by Araki's honest desires toward photography arising from his feelings at the time. The works show him stepping outside conventions to try something new and looking with great honesty at photography and himself. Then, as photographic works showing Araki's life today, we are also displaying pieces created especially for this exhibition —"Flower Cemetary," his homage to Yukio Nakagawa (1918-2012), the noted Ikebana master from Marugame, and "Northern Sky," a work taken using the camera of a deceased friend and associate—and other new works. An exhibition revealing Nobuyoshi Araki's profound oneness with photography.