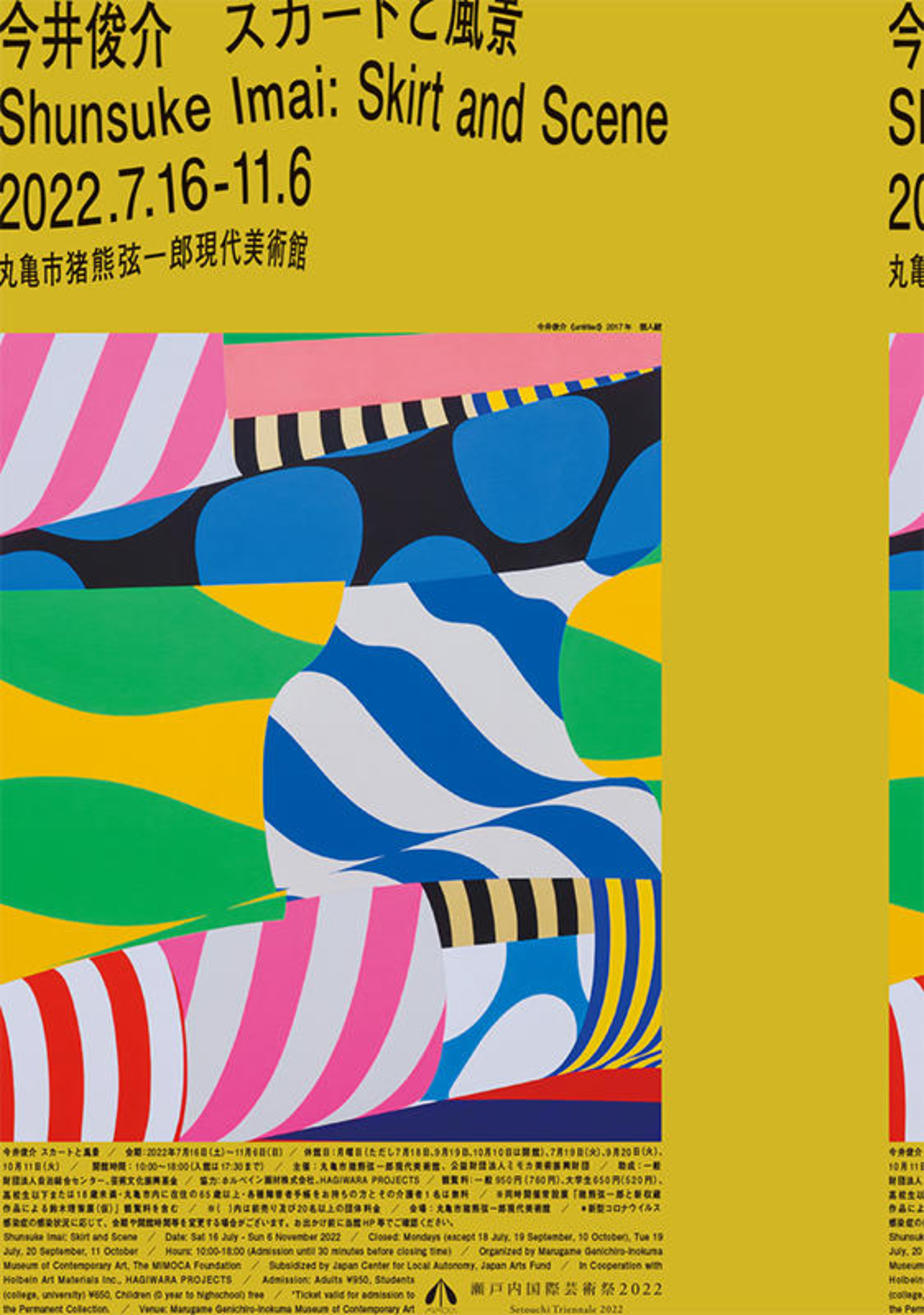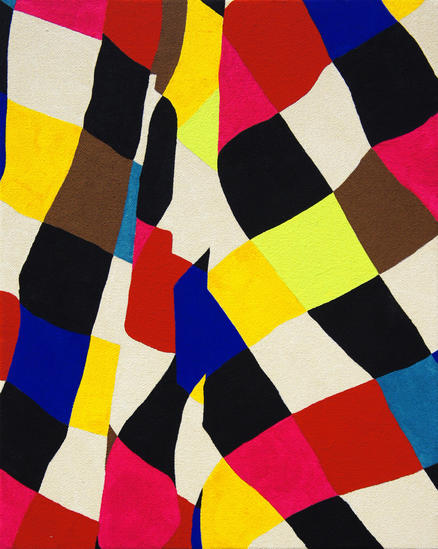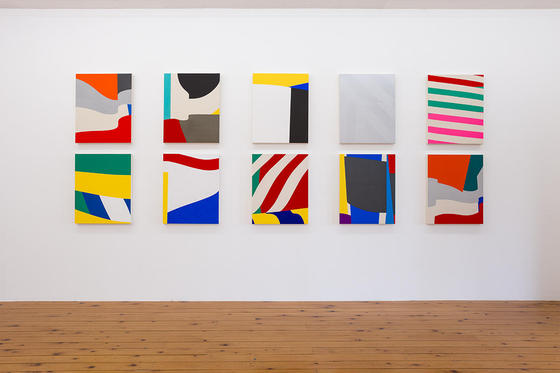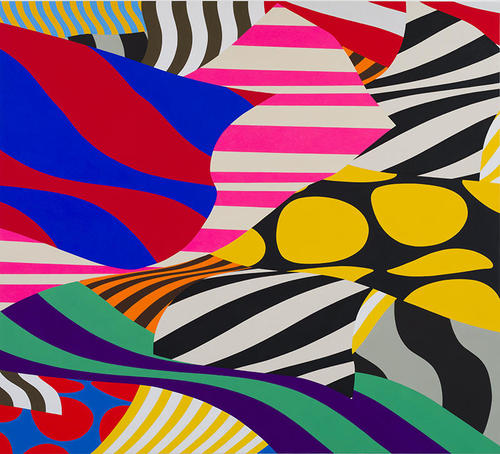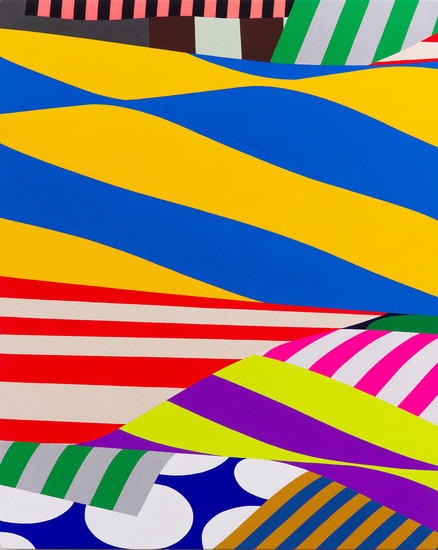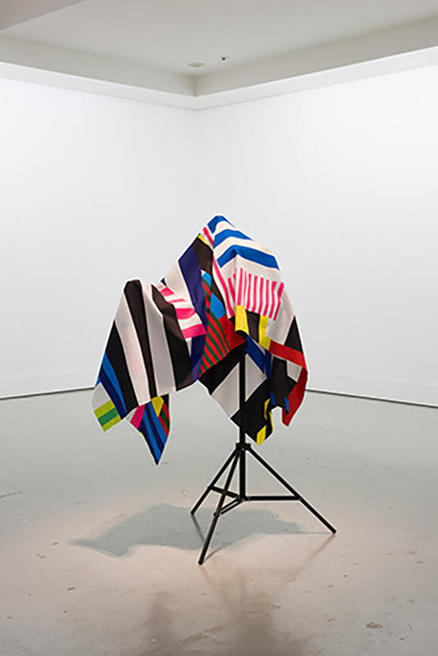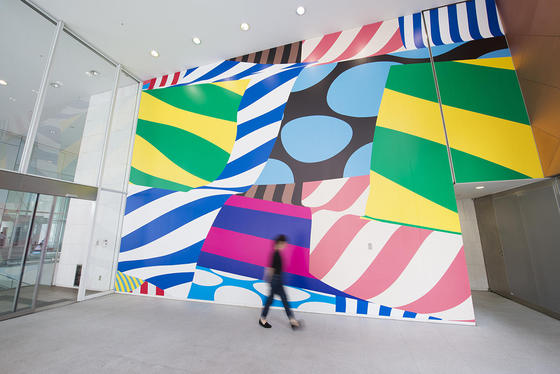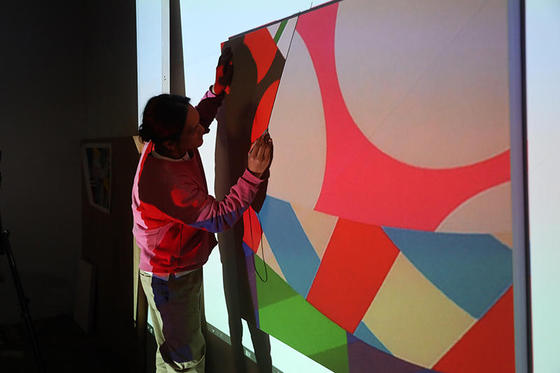 Shunsuke Imai: Skirt and Scene
Shunsuke Imai: Skirt and Scene
Date: Sat 16 July - Sun 6 November 2022
Closed: Mondays (except 18 July, 19 September, 10 October), Tue 19 July, 20 September, 11 October
Hours: 10:00-18:00 (Admission until 30 minutes before closing time)
Organized by Marugame Genichiro-Inokuma Museum of Contemporary Art, The MIMOCA Foundation
Subsidized by Japan Center for Local Autonomy, Japan Arts Fund
In Cooperation with Holbein Art Materials Inc., HAGIWARA PROJECTS
Admission: Adults ¥950, Students (college, university) ¥650, Children (0 year to highschool) free
*Ticket valid for admission to Permanent Collection.
Shunsuke Imai (1978-), who works on a series of paintings with impressive bright stripes, will hold his first solo exhibition at the museum.
The painting series, which expresses an image that looks like a wave or a flag with a unique pop color sense, is a pattern of a swaying skirt of an acquaintance that I casually saw at one time, and the colors of fast fashion piled up in mass retailers. The starting point is a strong and touching experience. Since then, Imai has continued to explore his expression while lightly moving back and forth between concrete and abstract, plane and solid, and art and design.
This exhibition will introduce different forms of expression such as 3D, video, and installation, focusing on paintings, from the initial works to the latest works. We hope that we, who live in a modern society full of various visual information, will have the opportunity to open up our senses through the fresh rhythm of colors and shapes by Imai.