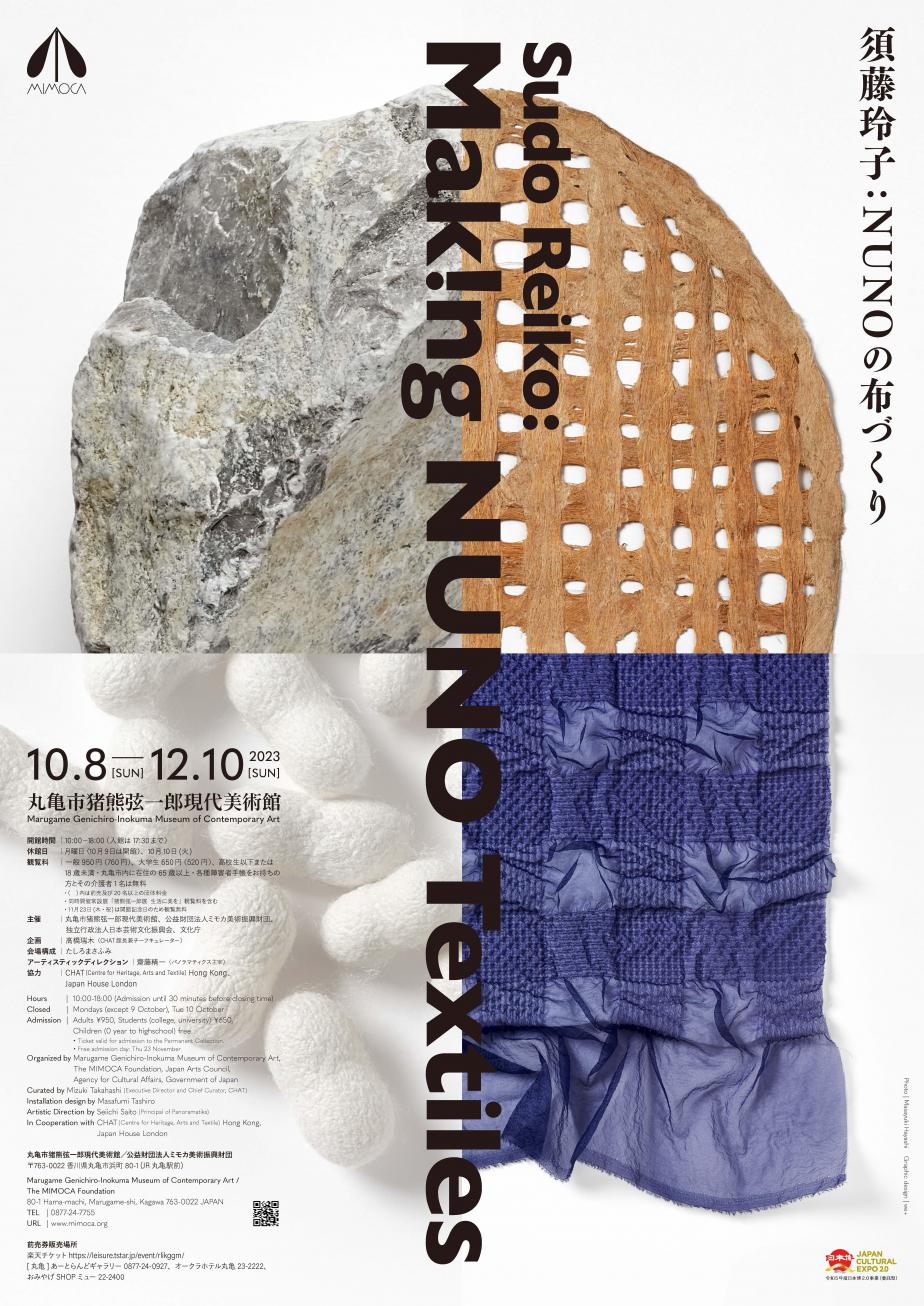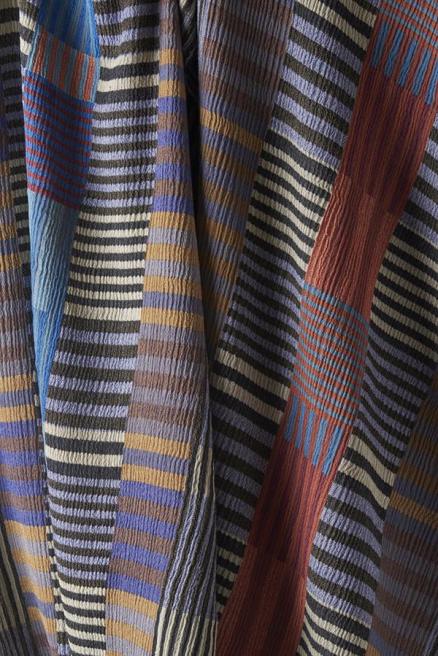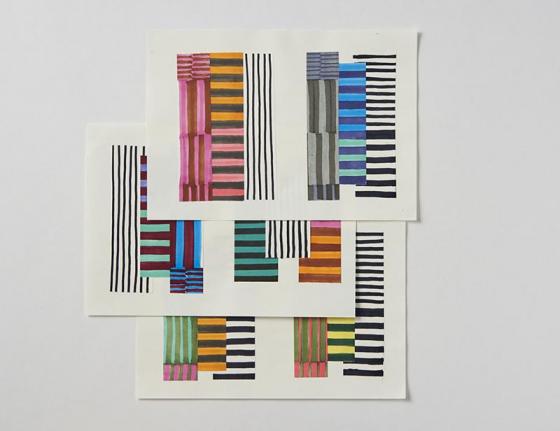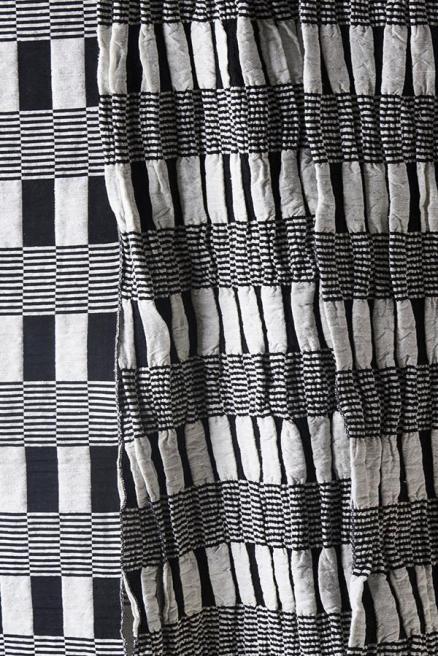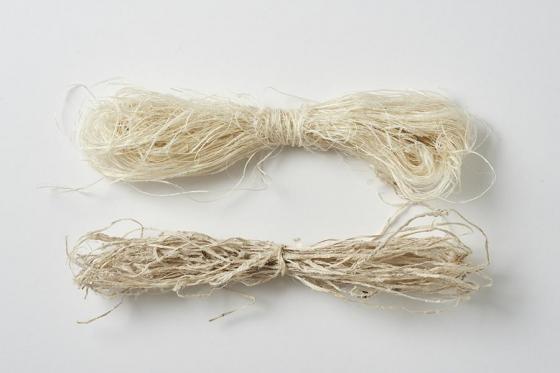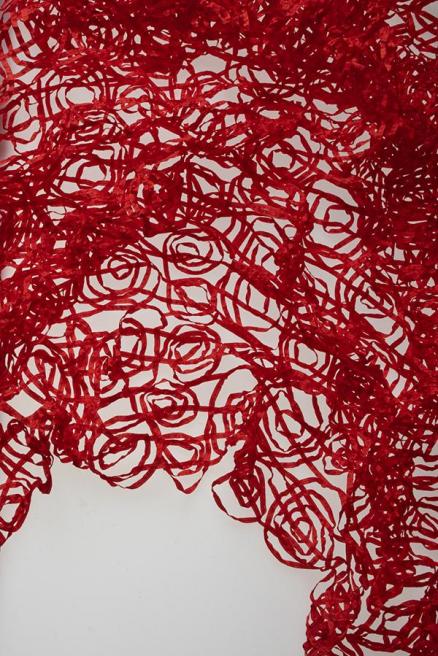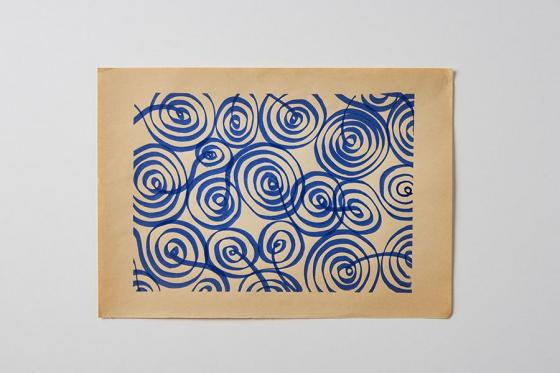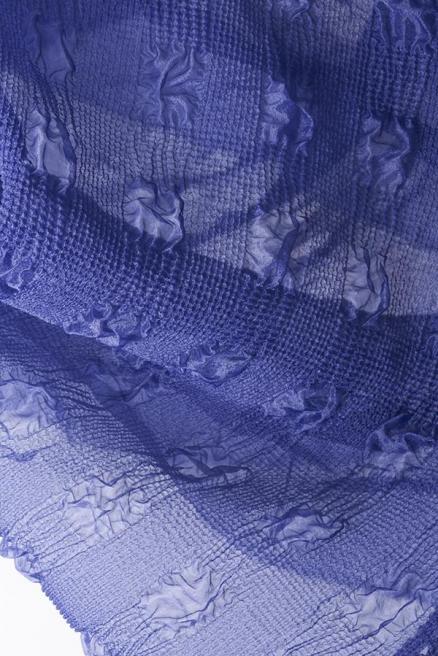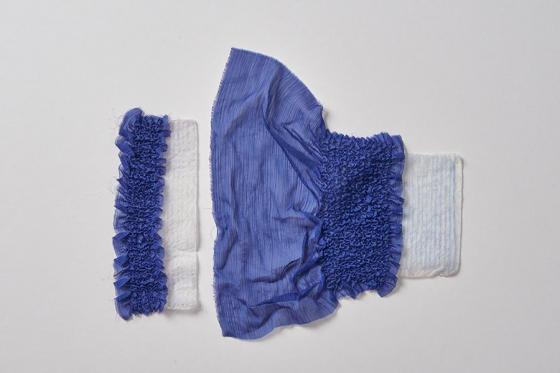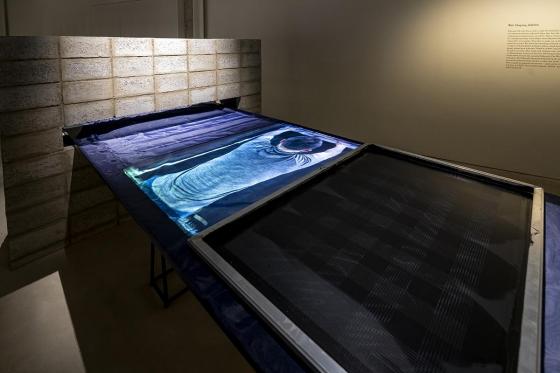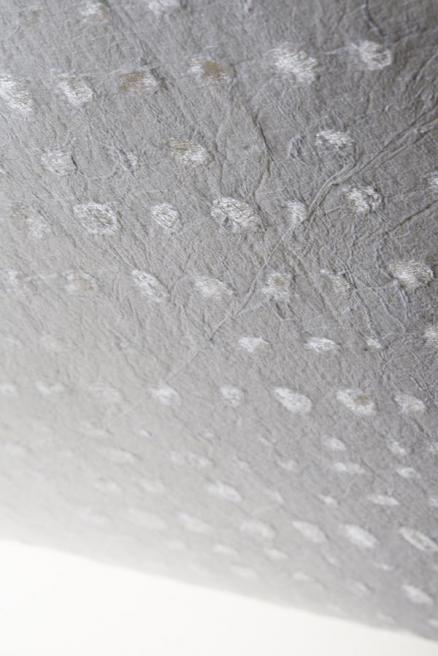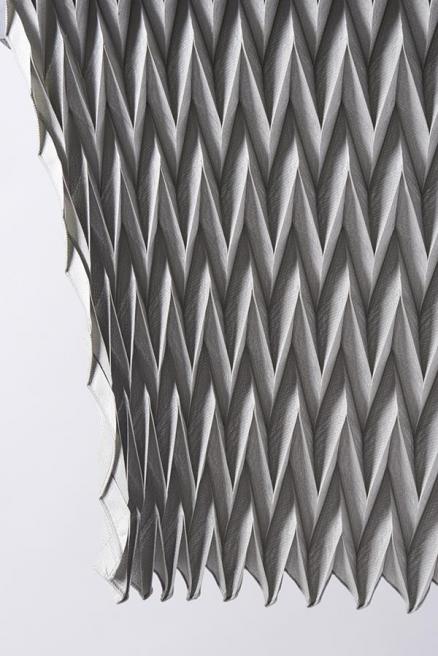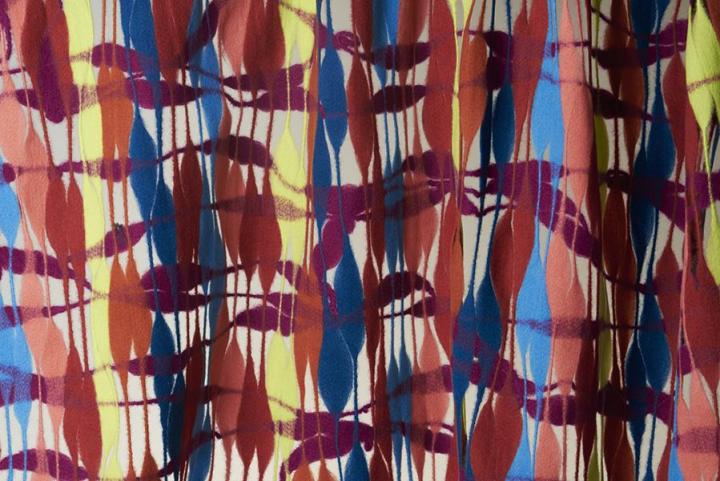 Sudo Reiko: Making NUNO Textiles
Sudo Reiko: Making NUNO Textiles
date: Sun. 8 October 2023 - Sun. 10 December 2023
hours: 10:00 - 18:00 (Admission until 30 minutes before closing time)
closed: Mondays (except 9 October), Tue. 10 October
Organised by Marugame Genichiro-Inokuma Museum of Contemporary Art, The MIMOCA Foundation, Japan Arts Council, Agency for Cultural Affairs, Government of Japan
Curated by Mizuki Takahashi (Executive Director and Chief Curator, CHAT)
Installation design by Masafumi Tashiro
Artistic Direction by Seiichi Saito (Principal of Panoramatiks)
In Cooperation with CHAT(Centre for Heritage, Arts and Textile), Hong Kong; Japan House London
Admission: Adults ¥950, Students (college, university) ¥650, Children (0 years to highschool) free
*Ticket valid for admission to the permanent collection.
*Free admission day: 23 November 2023
 An exhibition featuring textile designer Sudo Reiko (born 1953, Ibaraki, Japan) and the activities of "NUNO," the textile design studio she leads. Sudo and NUNO's designs overflow with ideas that are not bound by conventional concepts. By using unexpected materials, for instance—or combining traditional craftsmanship with the latest industrial technology, or daring to be among the first to tackle sustainability—they continually present new perspectives on fabric as a familiar, everyday material and remain at the forefront of modern textile design.
 This exhibition, originally organized and held at the museum Centre for Heritage, Arts and Textile (CHAT) in Hong Kong in 2019, will make its long-awaited opening in Japan after touring Europe during the COVID-19 pandemic. The exhibition will highlight collaborative projects with craftspeople and factories in regions of Japan, as well as efforts to expand the possibilities of materials, and will demonstrate rarely exhibited processes of textile production through immersive sound and visual installations. By giving viewers contact with fabric creation processes and enabling new understandings of textiles as products essential to everyday living, we hope the exhibition will occasion opportunities to introduce new beauty in their lives.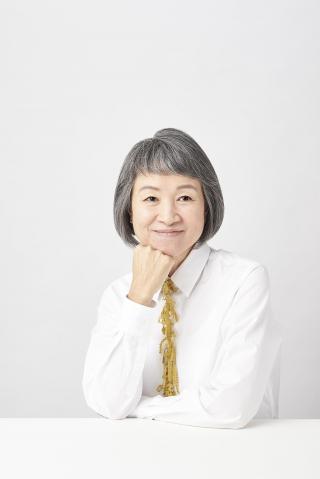 ◎Profile

Sudo Reiko

Sudo Reiko, born in Ishioka, Ibaraki Prefecture in 1953. Director, NUNO Corporation. Professor Emeritus, Tokyo Zokei University.
Sudō creates innovative textiles through her command of practices and technologies ranging from traditional Japanese dyeing and weaving to contemporary high-tech textile processes. Her works are in the permanent collections of such international museums as the Museum of Modern Art (MoMA) in New York; the Metropolitan Museum of Art; the Museum of Fine Arts, Boston; the Los Angeles County Museum of Art; the Victoria & Albert Museum; and The National Museum of Modern Art, Tokyo. Awarded the 11th Enku Grand Prize in 2022. Books published include Japanese textiles 1~4 (MUJI BOOKS 2018, 2019) and NUNO: Visionary Japanese Textiles (Thames & Hudson 2021).