Why was the museum built in front of the station? Why contemporary art? The answers to these questions are found in Genichiro Inokuma's message to people of contemporary society. To understand the distinguishing features of MIMOCA, let us look closely at some of the themes of his message.
"Station-front Museum"
The city of Marugame offered several options for the building site and Inokuma chose the site in front of the station without hesitation. If a museum is conveniently located in front of a station, people can easily visit again and again.
"Beautiful Space"
A museum that functions as a "health resort for the spirit," must have beautiful, out-of-ordinary space where you feel refreshed just being there. Inokuma, who was conversant with architecture, requested trusted architect Yoshio Taniguchi (b. 1937) to design the museum. He said to Taniguchi, "All I would ask is that you make it a building with a large sense of scale and with good light."*1 Inokuma and Taniguchi thoroughly discussed and arrived at an agreement about the principles for the museum, and Taniguchi had them reflected in the museum building--a spacious, simple, and beautiful space with an abundance of natural light. Meanwhile, Inokuma had been thinking what he could do for the space Taniguchi was going to create, and came up with various ideas for furnishings, restroom signs, and so forth. His ideas are in evidence throughout MIMOCA's spaces.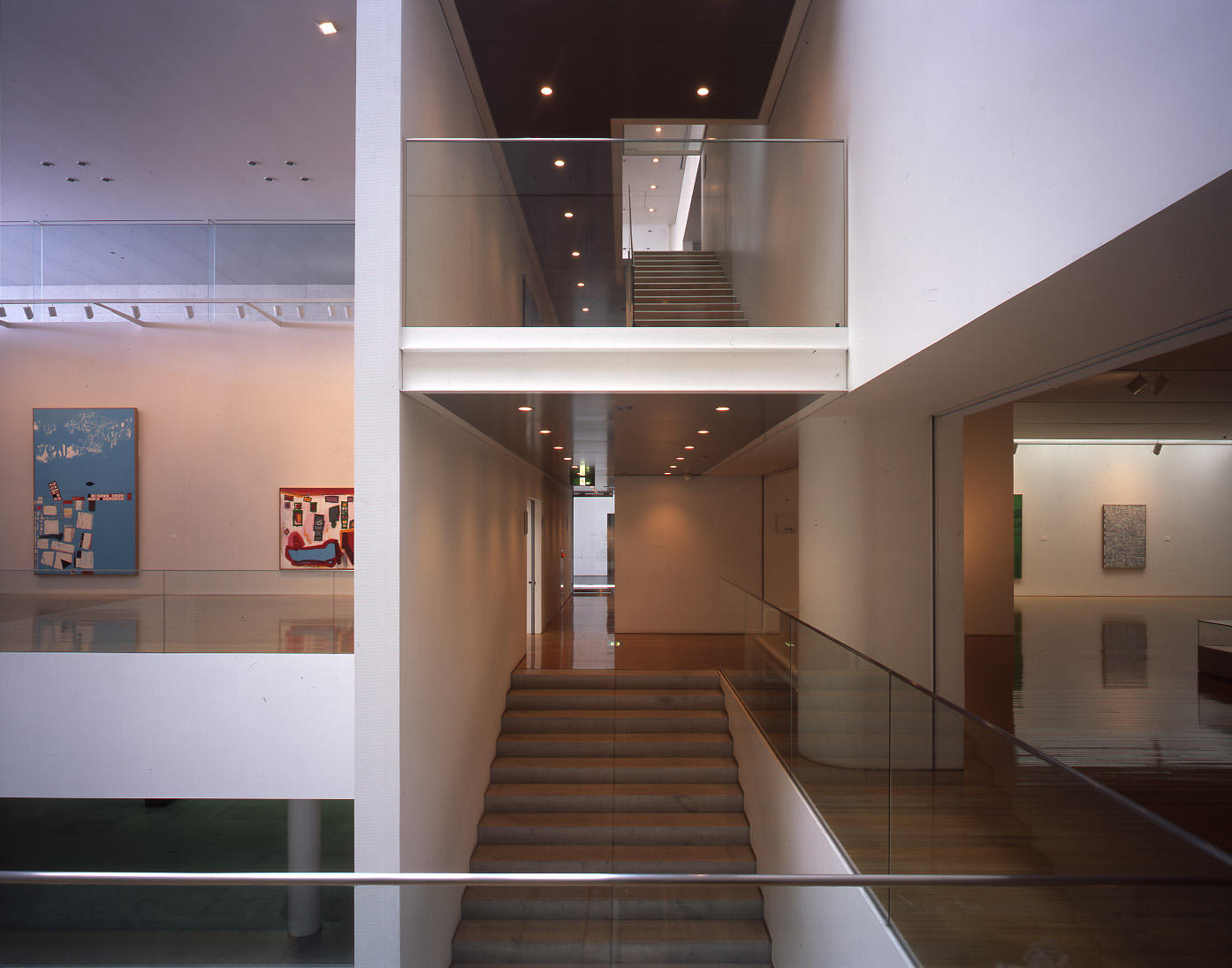 "Contemporary Art Museum"
Inokuma emphasized that MIMOCA is a museum of contemporary art. "We don't display just any sort of paintings," he said. "Our museum is a special one where contemporary works that express today are on display."*2 The works that artists living today create out of extensive self-reflection and deep thought express these times through their eyes. Outstanding works, in particular, prompt viewers to recognize new viewpoints and ways of thinking never seen before.
"For the Benefit of Children"
At the time of the museum's opening, Inokuma said, "I believe that the way to create genuine peace is to nurture people capable of appreciating the beautiful, such as by art education for children."*3
People who open their hearts and take an interest in various topics, invariably encounter much that is beautiful. Affinity for beauty enriches life. Children are highly sensitive and even a single stimulus can influence them in various ways. Convinced that such experiences provide the foundation for affinity for beauty, Inokuma put considerable effort into projects for children, and MIMOCA continues that commitment. Children are admitted free of charge, and many workshops and art appreciation programs are held with children in mind.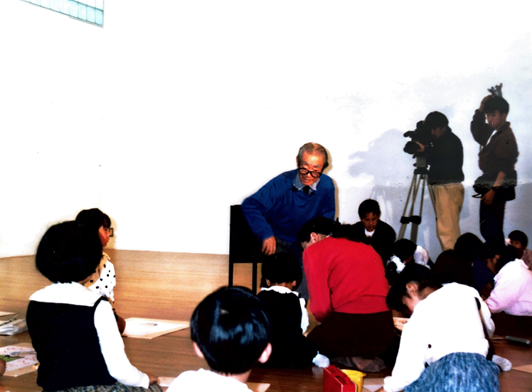 Inokuma wrote, "Just like an urban church that serves not only as a place for gathering and talking but as a place where people find spiritual peace and nurture, a museum, too, has to be a place to enjoy interaction, a place that relieves mental stress and soothes people's hearts."*4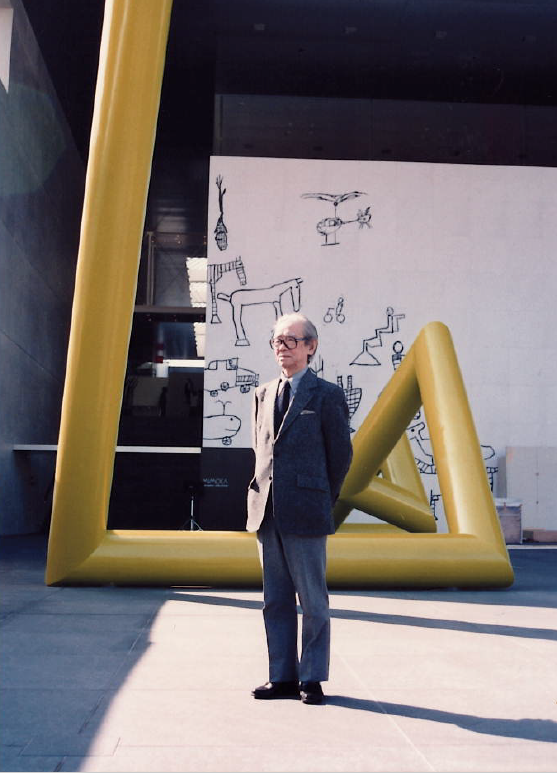 Encounter with good works of art, appreciation of them in a free and open spirit, and finding joy, hope, and hints for a better life--that is precisely how MIMOCA acts as a health resort for the spirit.
*1 "Sekkeisha Taniguchi Yoshio ni kiku (Kikite: Furuya Nobuaki)" (Interview with Architect Yoshio Taniguchi (Interviewer: Nobuaki Furuya)," Esukisu shirīzu 4, Kenchiku o miru: Taniguchi Yoshio "Marugame-shi Inokuma Genichiro Gendai Bijutsukan-Toshokan" (Esquisse Series 4. Observing Architecture: Yoshio Taniguchi's Marugame Geniciro-Inokuma Museum of Contemporary Art and the Library), p. 8. Shokokusha, 2001.
*2 Recorded conversation between Inokuma Genichiro and a MIMOCA staff member on May 14, 1993, three days before he died.
*3 "Hotline," Gekkan bijutsu, January 1992 issue, p. 94.
*4 Genichiro Inokuma, "Ota-ku Bijutsukan no soki jitsugen o negatte" (Hoping to See an Ota Ward Museum Realized Soon), in the catalogue of the 3rd Exhibition of Painters Residing in Ota Ward, 1989, p. 5.
Reproduction of photos from within this post is prohibited.
---
◎Related Links
"A museum is a health resort for the spirit" (Part 1)
About MIMOCA