The Marugame Genichiro-Inokuma Museum of Contemporary Art (MIMOCA) is currently staging the exhibition "Koji Nakazono: Soulmate." Opening on June 17 (Sat), the exhibition will run until September 18 (Mon/public holiday) 2023.
A press preview, as described below, was held the day before opening, on June 16 (Fri).
Exhibition Room Photo:Kenji Takahashi
In his nine short years as an artist, Koji Nakazono (1989-2015) produced some 600 works. Featuring 220 paintings, 70 books of drawings and other materials, and around 300 publications and miscellaneous resources found in Nakazono's home and studio, this exhibition constitutes the largest and most comprehensive showcase of his art to date.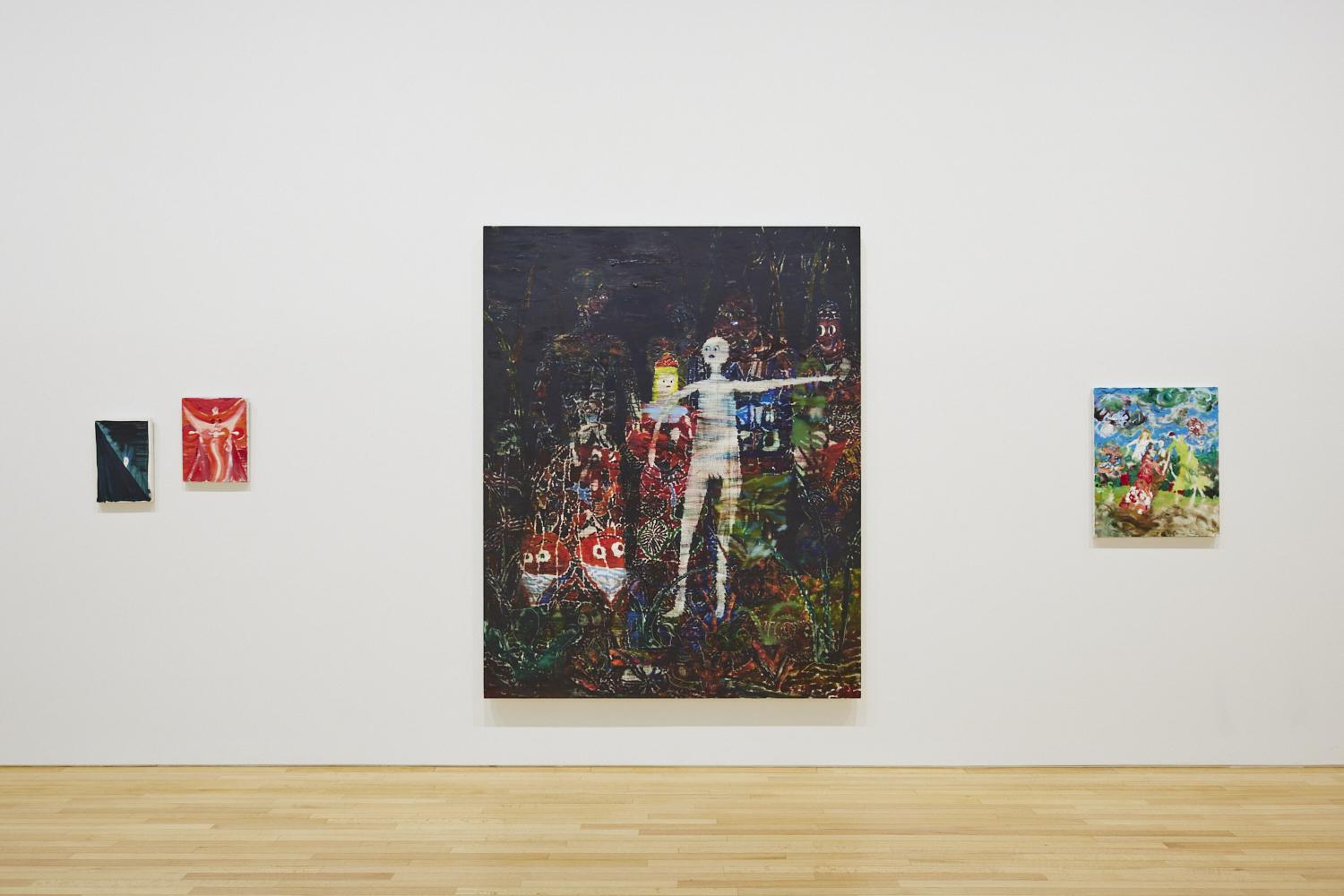 The press preview began with a few words from "Koji Nakazono: Soulmate" curator Mizuki Takezaki, who in providing an overview of the exhibition noted, "Nakazono-san felt a powerful attraction to Kagawa with its location on the Seto Inland Sea. It is where he spent his last days, and though he was only in Kagawa for six months or so, it is easy to imagine it serving as an important creative inspiration."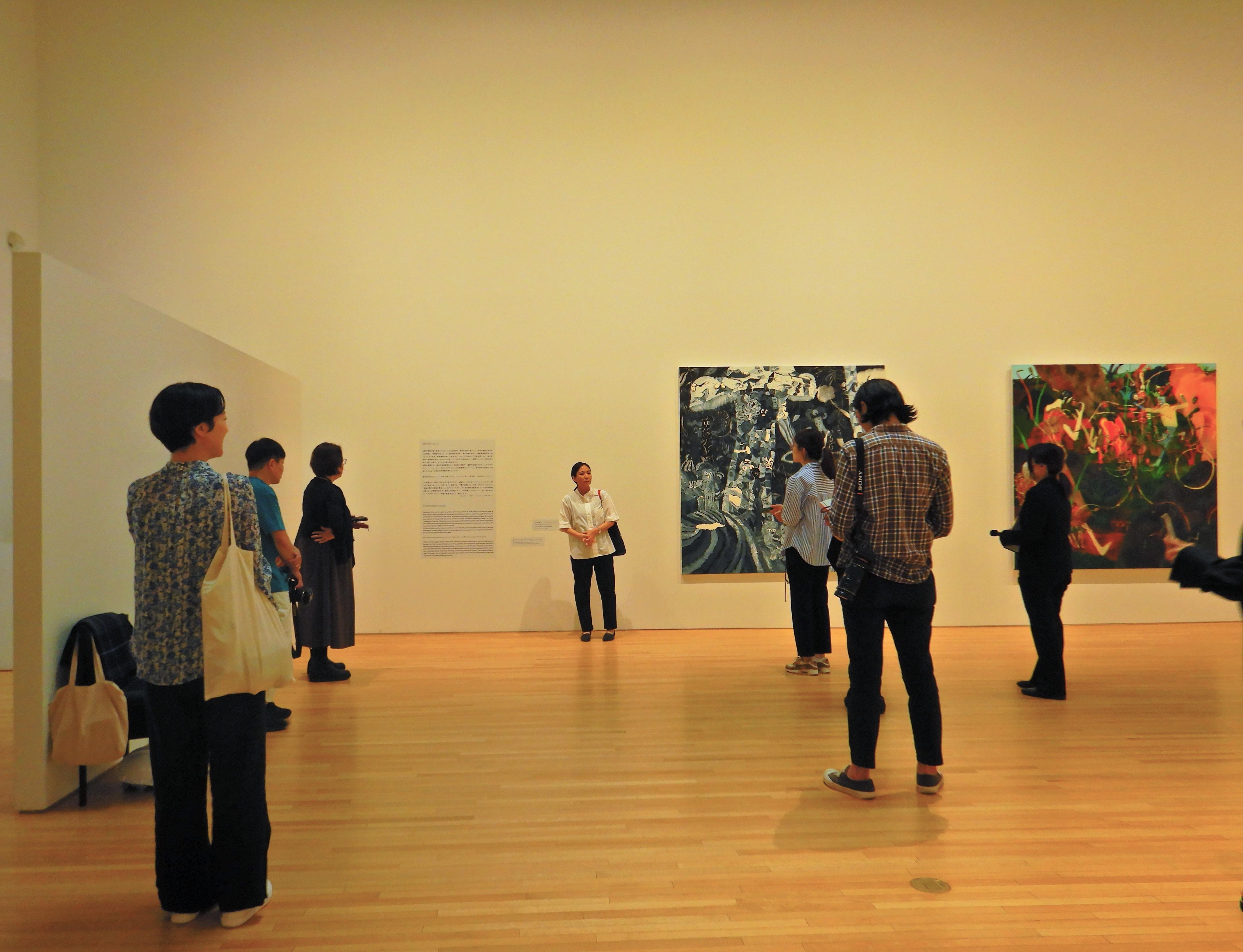 *At the press preview

She then went on to explain the choice of the term "soulmate" for the title, while referring to some of the works on display.

"The word 'soulmate' was written in Nakazono-san's notebooks. It is used here as a key word to suggest a presence Nakazono-san was thinking about, and seeking; as he wrote, 'someone alongside, looking with me.'."

Nakazono expressed this desire for the presence of another repeatedly in his notebooks, wording that desire in different ways.
"His art unfolded as if energized by this craving for someone else," Takezaki continued. "One wonders if the act of expressing, in particular of painting, in itself constituted a soulmate for him, an intimate, familiar something."
In video footage of an interview, Nakazono speaks of having "only one scene." Meaning perhaps that while producing a vast portfolio of incredibly varied paintings, what he saw was just a single scene.

Takezaki explained that based on the comment "When I look at a thing, I need someone alongside, looking with me," Nakazono's intention was to "to create exhibit spaces in which the viewer/we can get close to the 'something' he was looking at."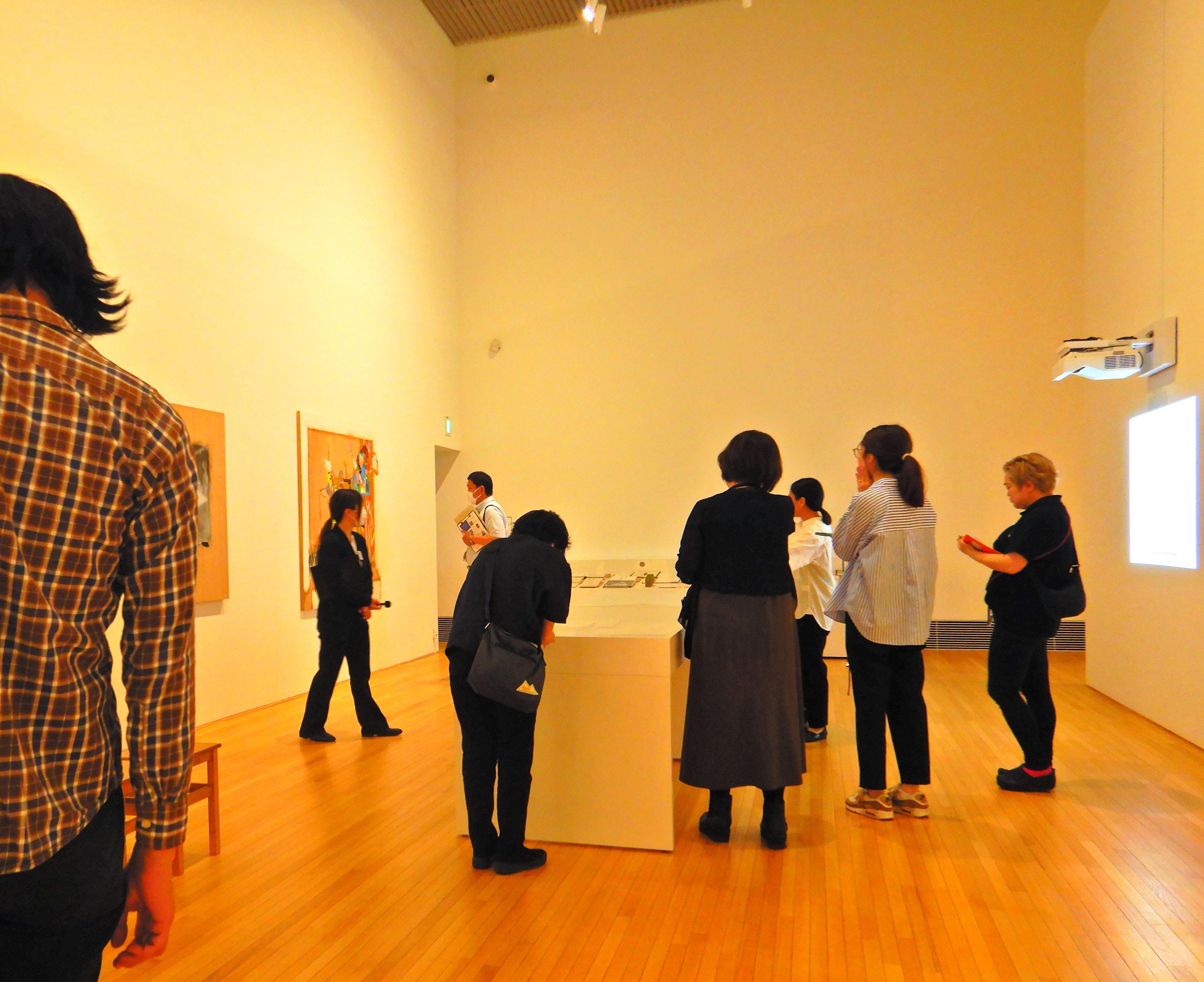 Listening to the curator's commentary, members of the media gathered at the preview made their way around the show, seeking out that "something" Nakazono was looking at.




The exhibition presents works and materials in seven sections: "Continuing to paint," "People," "Multilayered scenes," "Countless scenes," "Promise to place," "Sources of imagery" and "Soulmate: that alongside."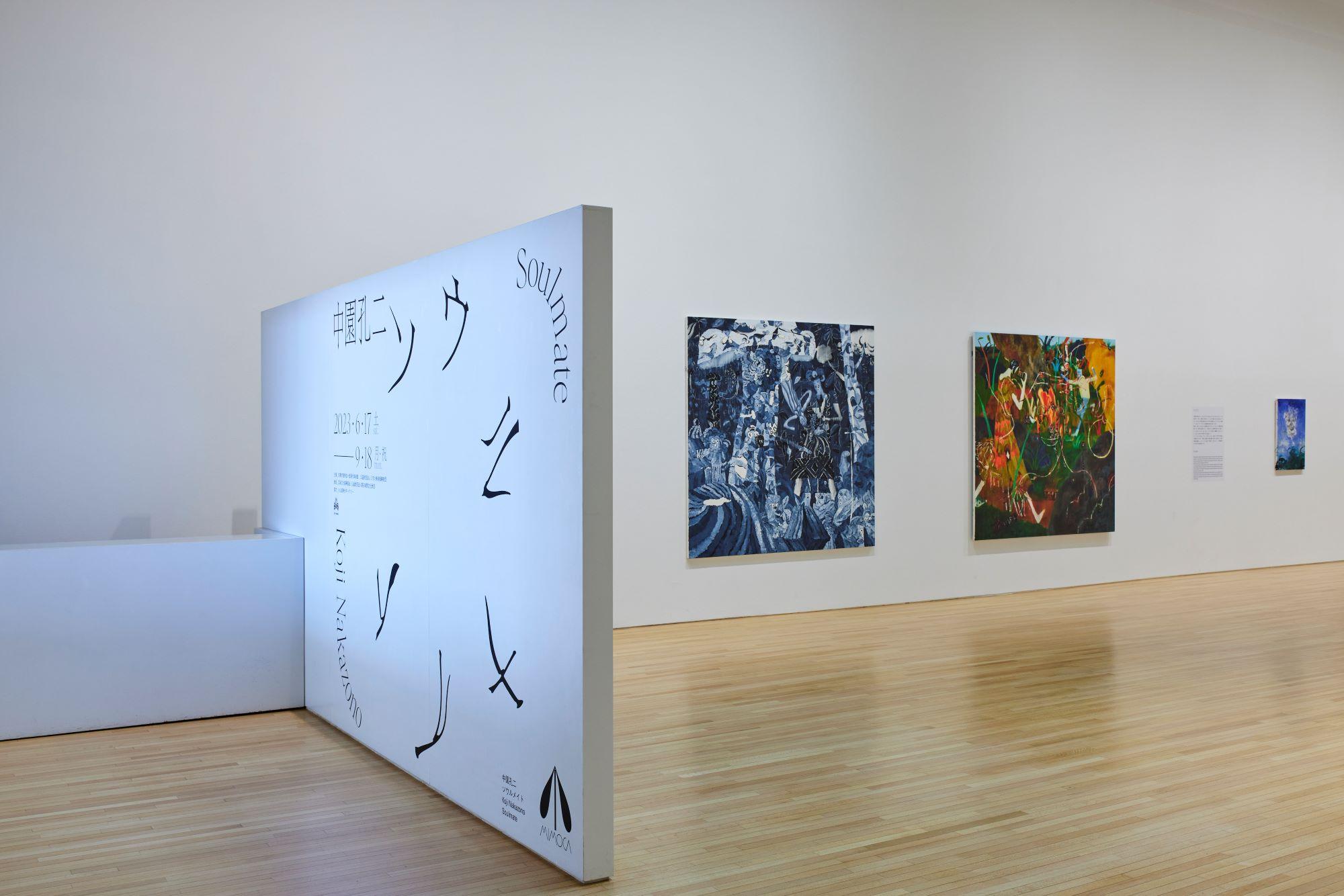 "Continuing to paint"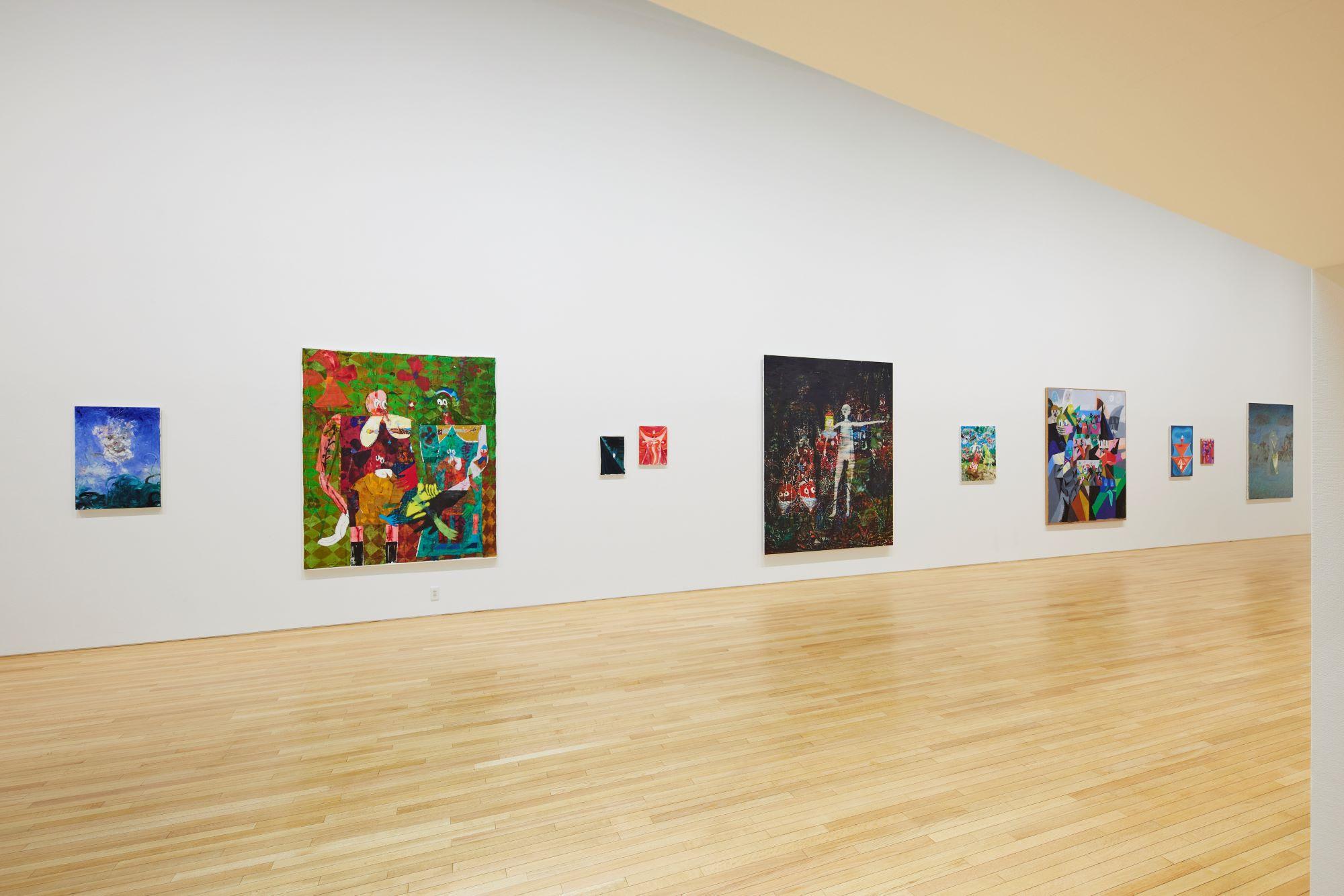 "People"



"Multilayered scenes"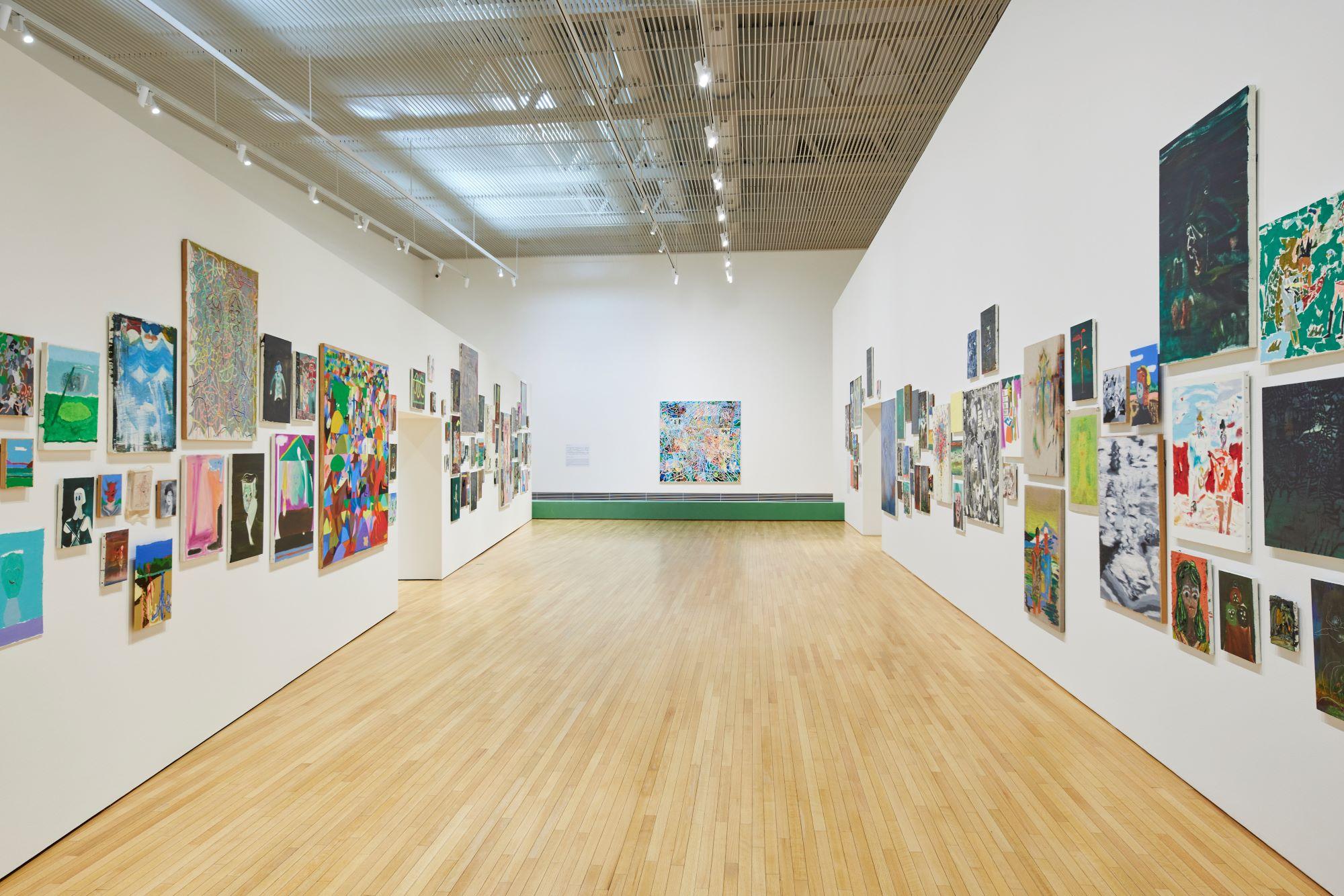 "Countless scenes"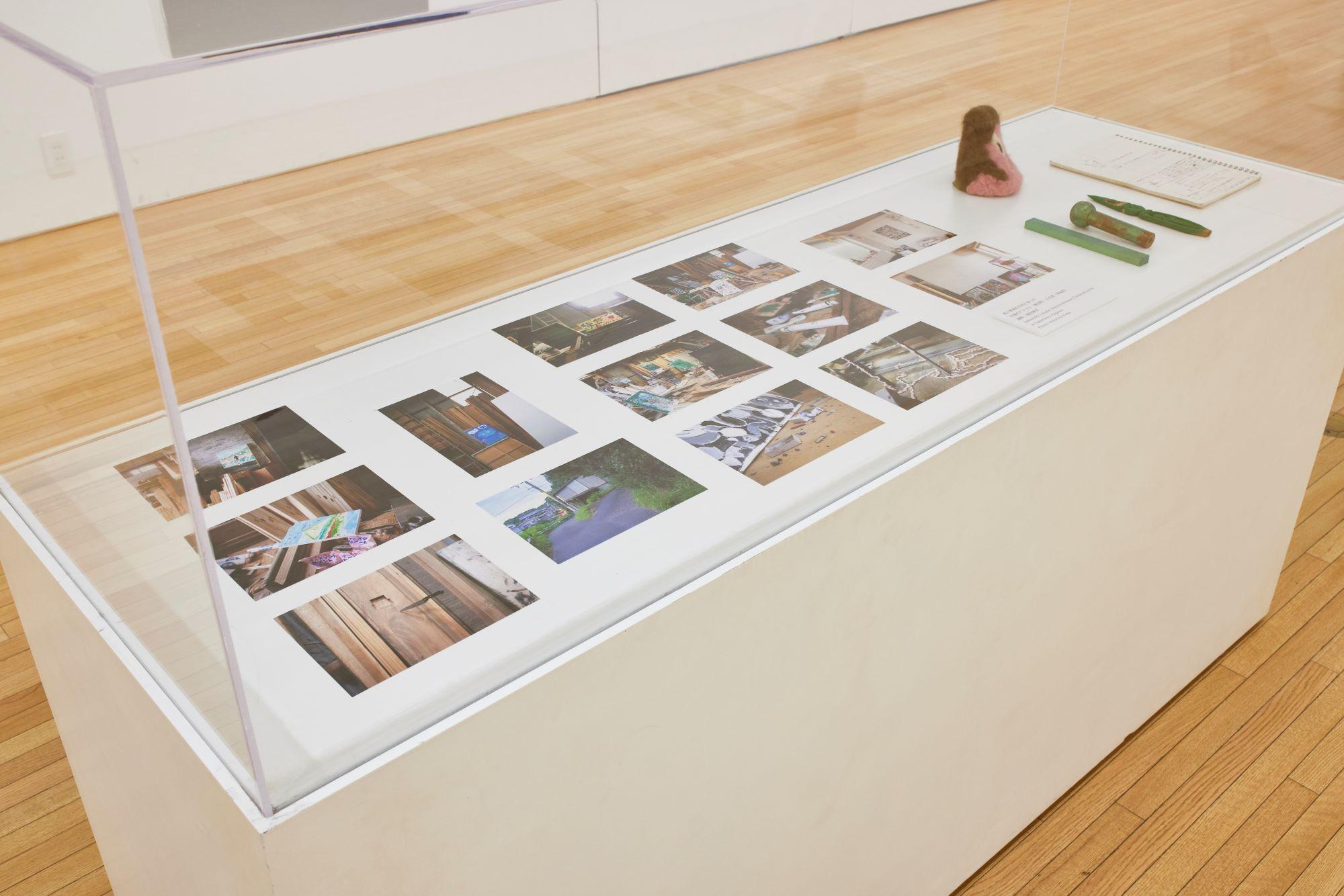 "Promise to place"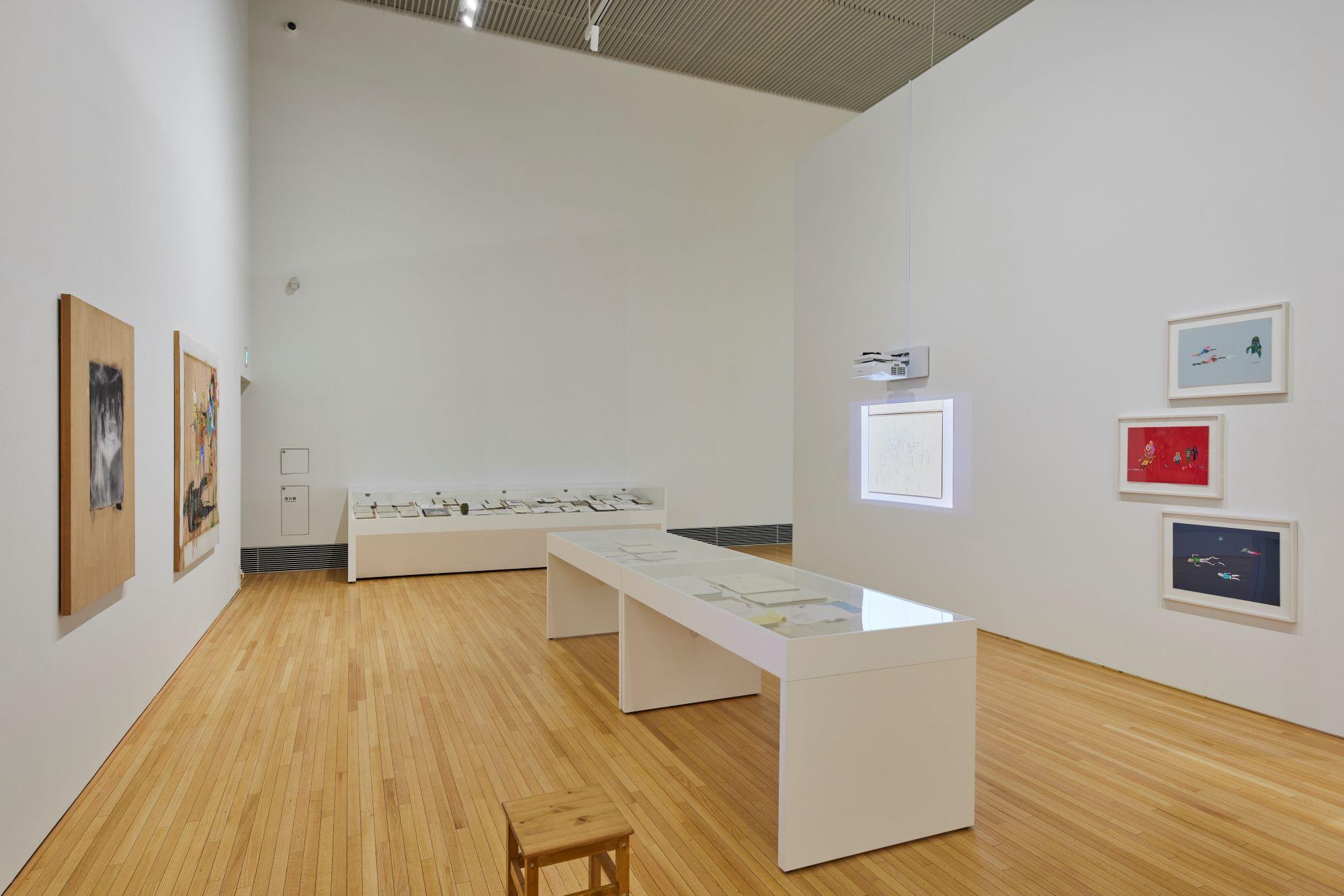 "Sources of imagery"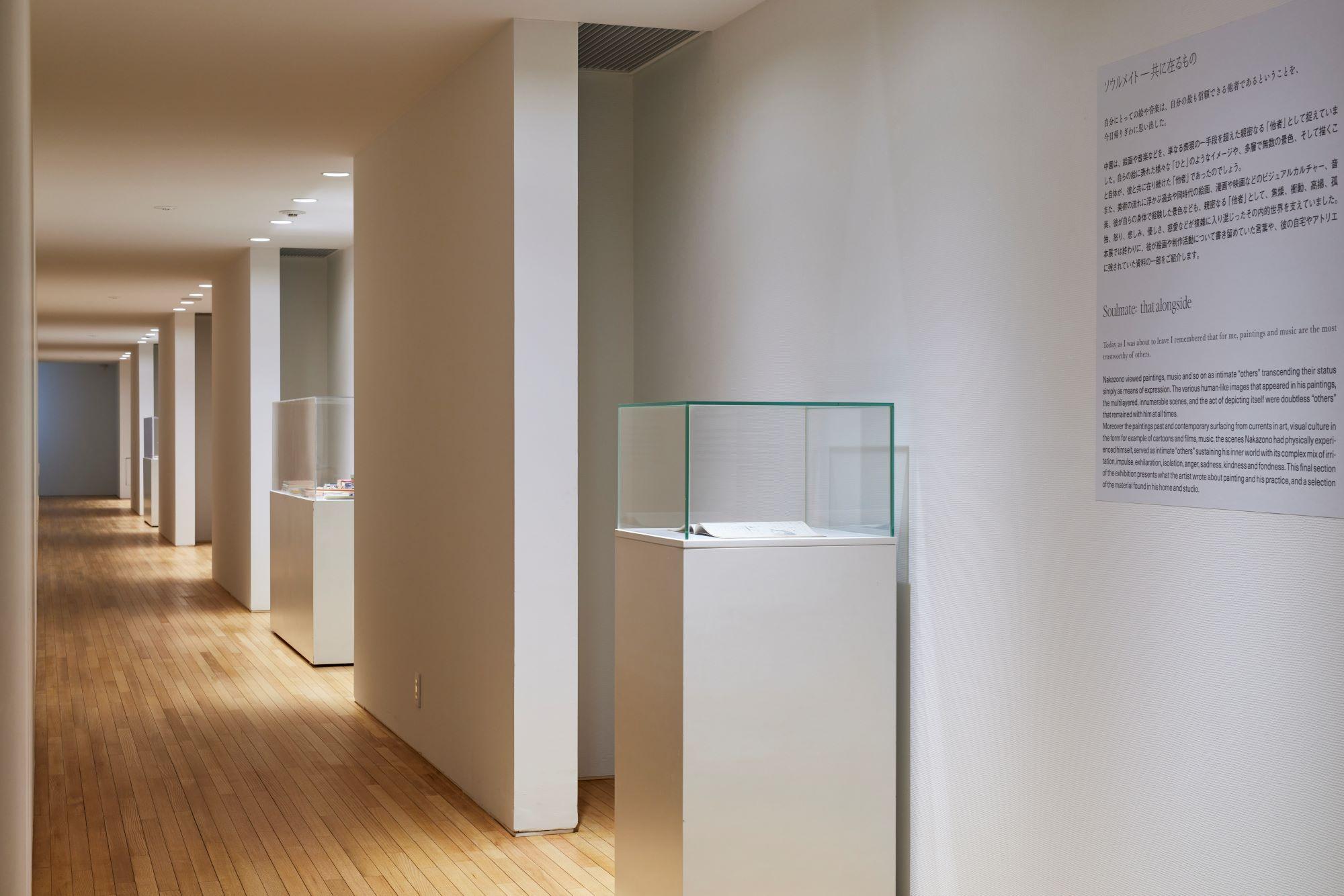 "Soulmate: that alongside"

Arranged on the gallery walls are extracts from Nakazono's notebooks, presented on small panels, designed to make it feel as if you are hearing the artist's voice whispering as you make your way around the exhibition.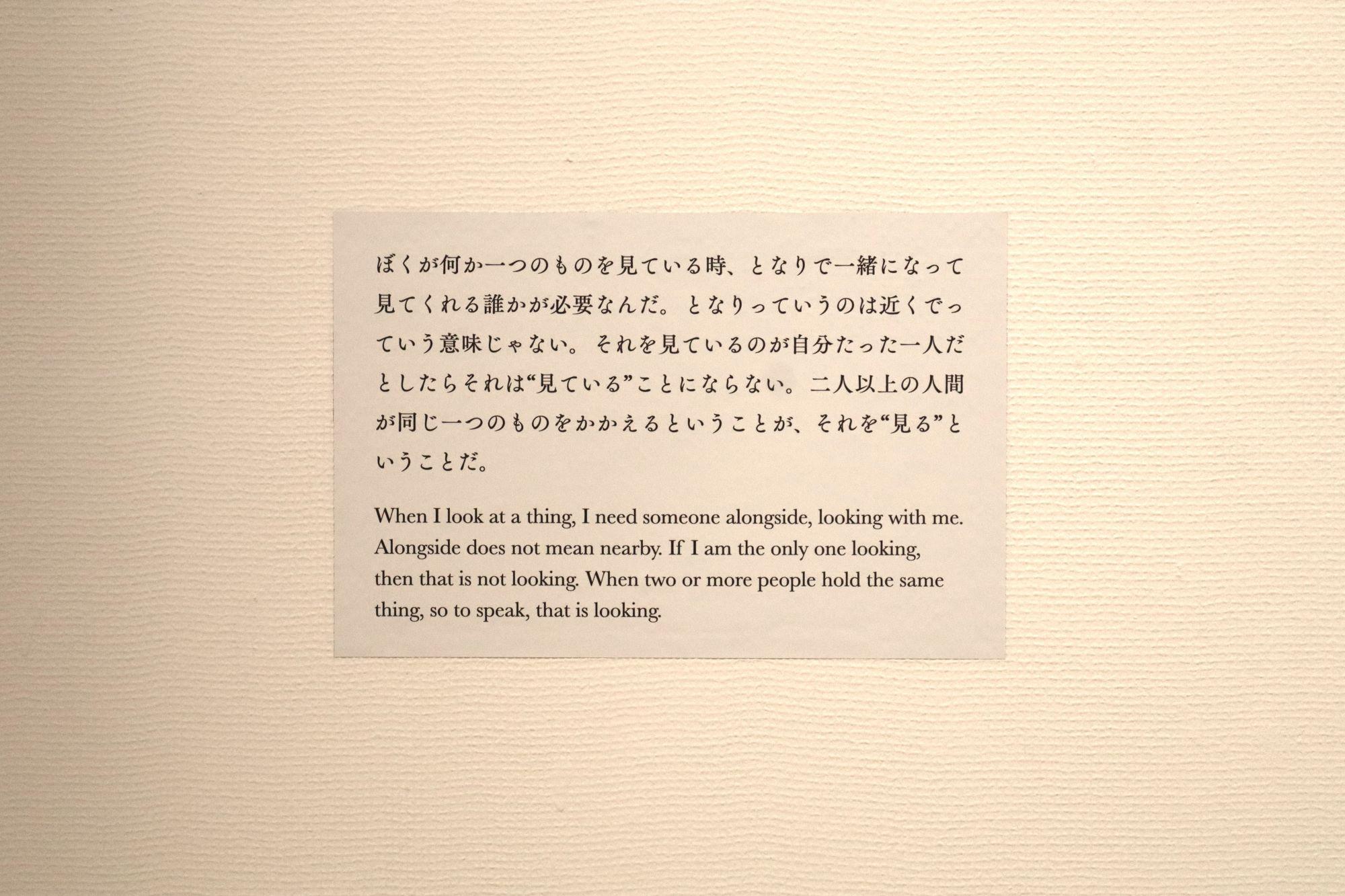 "When I look at a thing, I need someone alongside, looking with me. Alongside does not mean nearby. If I am the only one looking, then that is not looking. When two or more people hold the same thing, so to speak, that is looking." (From a panel on the wall)

Looking at a single thing, "as a pair": what scenes did Nakazono gaze upon through his paintings, and how did he express those scenes?
Do try to listen to Nakazono's voice as you go around the gallery. You may find his works becoming soulmates to you, and before you realize, yourself drawing closer to him.

Feel free to share your thoughts on the exhibition via the questionnaire on-site, or on social media.


Text: Miho Suzuki


Reproduction of photos from within this post is prohibited.

◎Link
https://www.mimoca.org/en/exhibitions/2023/06/17/2829/