The exhibit Feelin' Groovy! Walk Around New York with Genichiro Inokuma was on view until August 15 at the Marugame Genichiro-Inokuma Museum of Contemporary Art (MIMOCA). In this second part of the conversation between Hitoshi Okamoto, who served as "chief editor" and Taka Kawachi, a former New Yorker who was "deputy editor" of the exhibit, discuss the characteristics of the exhibit and how it was shaped.
Photos by Takeru Koroda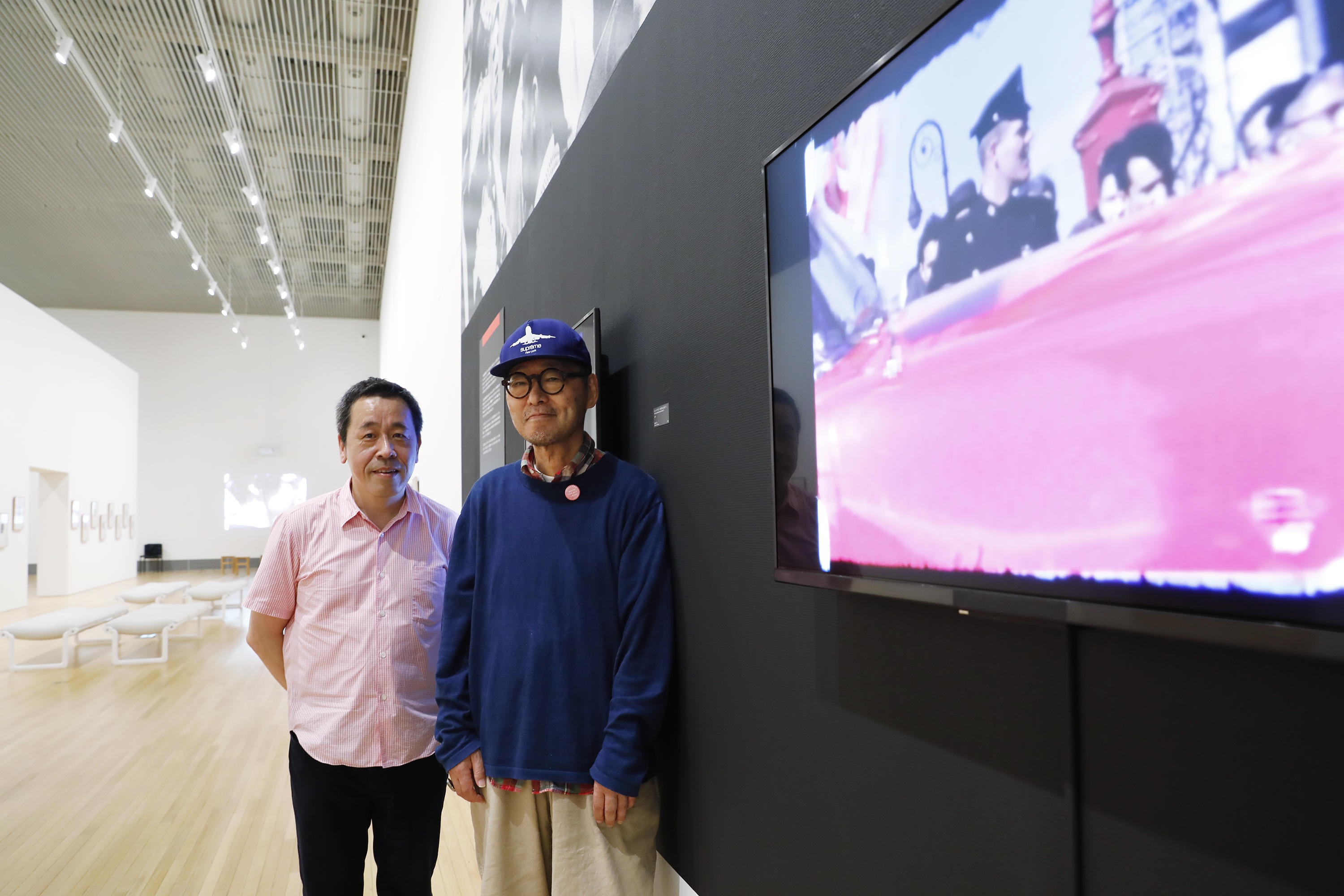 ーA Realistic Depiction of New York

Kawachi: In his notes Inokuma-san describes New York realistically--depicting it not in the idealistic, good-old-days image but with a great deal of realism. I had thought of him as a much older man than me, but realizing that I am now around the age he was then [in the 1950s to 1970s], I wondered how I would have seen the city if I had been living in New York at that time. It would be very interesting, I thought, to get a feel for the city of that time through an exhibition of his works. That was how this exhibition originated.
The chapter "Views from the Studio Window," which you proposed, Okamoto-san, really reflects the world of daily life in New York, portraying the scenes that haven't changed much since then, I suppose. The chapter is successful in that it evokes a "contemporary" atmosphere of New York in the reality of which Inokuma-san lived.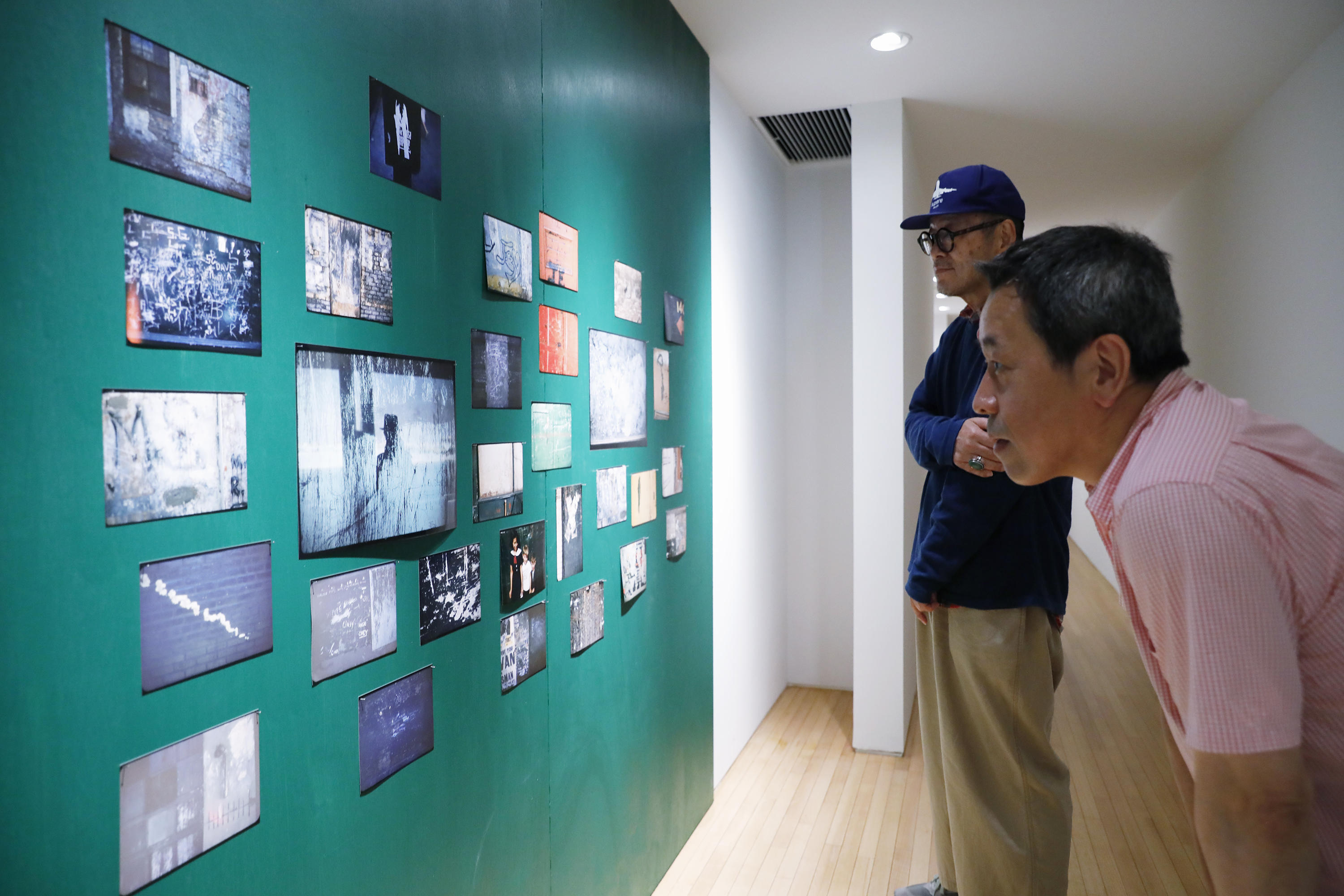 Okamoto: I wonder why the New York depicted by a man who had never visited it before and then ended up living there for two decades doesn't look old at all [as we see it now]. Aside from whether you are an admirer of Inokuma-san and his works, it's ok if you just want to come and enjoy the city itself. And if you find anything interesting, you can go on and dig deeper. But because the New York we recreated here is the city through Inokuma-san's eyes, you will still end up learning something about him anyway.

ー"Feelin' Groovy!"

Okamoto: We were right in taking the English title of this exhibit from the Simon & Garfunkel song "The 59th Street Bridge Song (Feelin' Groovy)." Both you and I loved that song from the beginning. On my first trip to New York I went near the bridge by subway, and just as I began thinking "Wow, that bridge really exists," the song started playing in my head. The lightness of its lyrics is good, too. I think the song's message--"Life, I love you / All is groovy"--resembles Inokuma-san's view of life.

Kawachi: In the immediate-postwar period when the Japanese people's mood was at its lowest--before he moved to New York (1955)--Inokuma-san and his wife would host a kind of salon, teaching people how to dance and entertaining them with food and drink. He could do positive things even in the darkest times. That was his source of vitality, it seemed to me. Even in New York, the couple made their apartment a place where people could get together. Eames, Rothko, and many other visitors were all welcomed. That kind of thing is very difficult for us Asians to do, but they did it quite naturally. The Inokumas were indeed an interesting couple. Don't we all want to be friends of such positive people? (laughs) That kind of pleasant, positive, groovy feeling may be embedded in the exhibition title.

ーExhibition Should Not Explain Too Much

Okamoto: I have long been involved in editing magazines, and it is my way to offer certain things and leave the rest up to the reader to figure out. This might not be to some people's taste--although I don't think of it as bad. At any rate, that has been my approach.
Regarding the present exhibition, Kawachi-san has been trying to fill in whatever seems to be missing, but, some visitors may still feel there is not enough explanation. In my view, however, it would be best if experiencing the exhibition inspires them to later think back about it, and better appreciate what they see.
Take a dog-shaped signboard on display, for example. There is no explanation as to what it is. But, the very act of trying to learn more, this unfamiliar but cute thing in the case of the dog-shaped signboard, I think, is what truly counts as a life-enriching experience. I want people to be all the more curious when they encounter something unfamiliar, instead of dismissing it or ignoring it.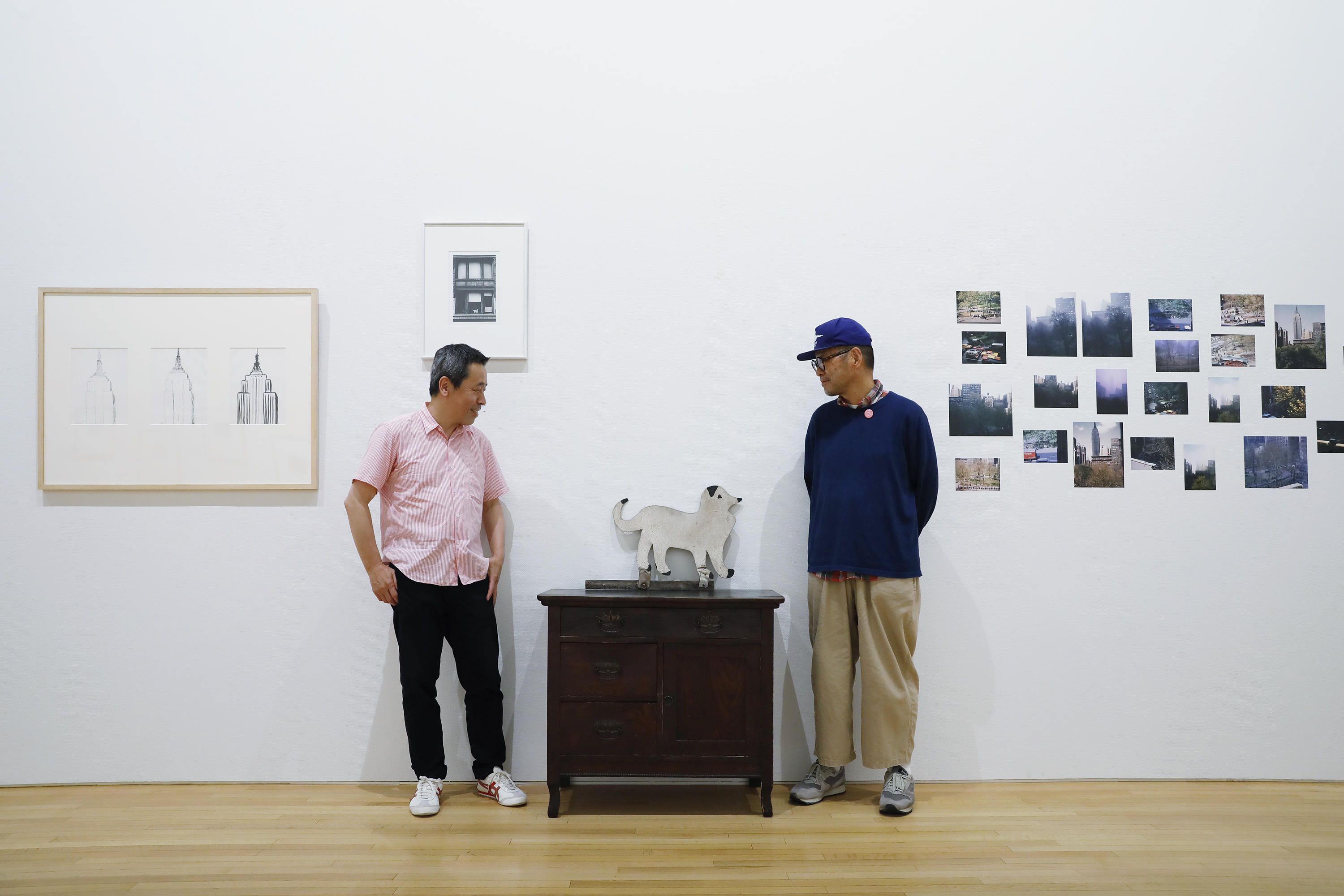 Kawachi: For this exhibition we have produced a 32-page tabloid--in place of a catalogue--with the two of us as editors. The exhibition held at a real venue is the main event, of course, but the tabloid is the exhibition on paper, I think. We sought to create an exhibition that allows each visitor to appreciate it in their own way by combining their actual experience at the real venue with the variety of information encapsulated in the tabloid.
Inokuma-san left behind many photographs and notes and, as I said before, he interacted with other artists on a daily basis. Such interactions, which are little mentioned at the exhibition venue, are only presented as facts in the tabloid, but reading it you would be surprised by this gregarious, interesting Japanese couple living in the New York of the 1950s-1970s absorbing everything the city had to offer and creating great artworks.
Production of such a tabloid is my first ever attempt, and I hope that, by reading it visitors would get more clues and surely view the exhibition in a totally different way than before. This is the kind of new approach made possible through the involvement of professional editors like us.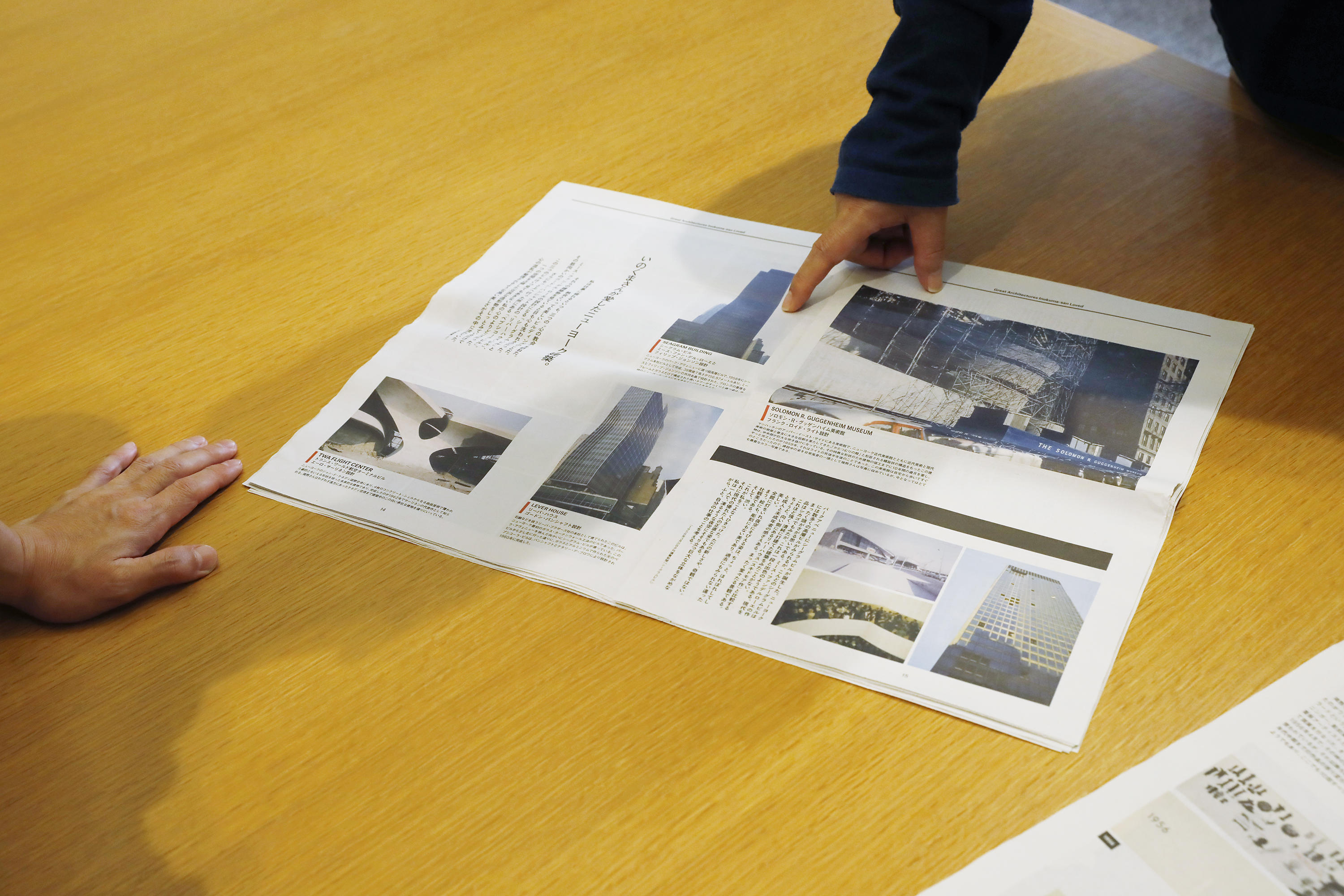 Okamoto: I believe that things are composed of several layers and that if you get to know more than one layer, you discover new and different levels of meaning. Creating printed matter that would allow for that kind of discovery seemed to me to be important for the present exhibition--important to me at least, though I don't know how you will like it. (laughs)